An e-commerce storefront that can be integrated with any existing commerce engine
The future of e-commerce manifests in stable and safe PWA (Progressive Web Application) version of the store that will offer users the best Mobile Customer Experience. PWA as a standard introduced by Google focuses on best practices regarding Search Engine Optimization - SEO, which in natural way broadens target customer range and improves conversion rate of your shop.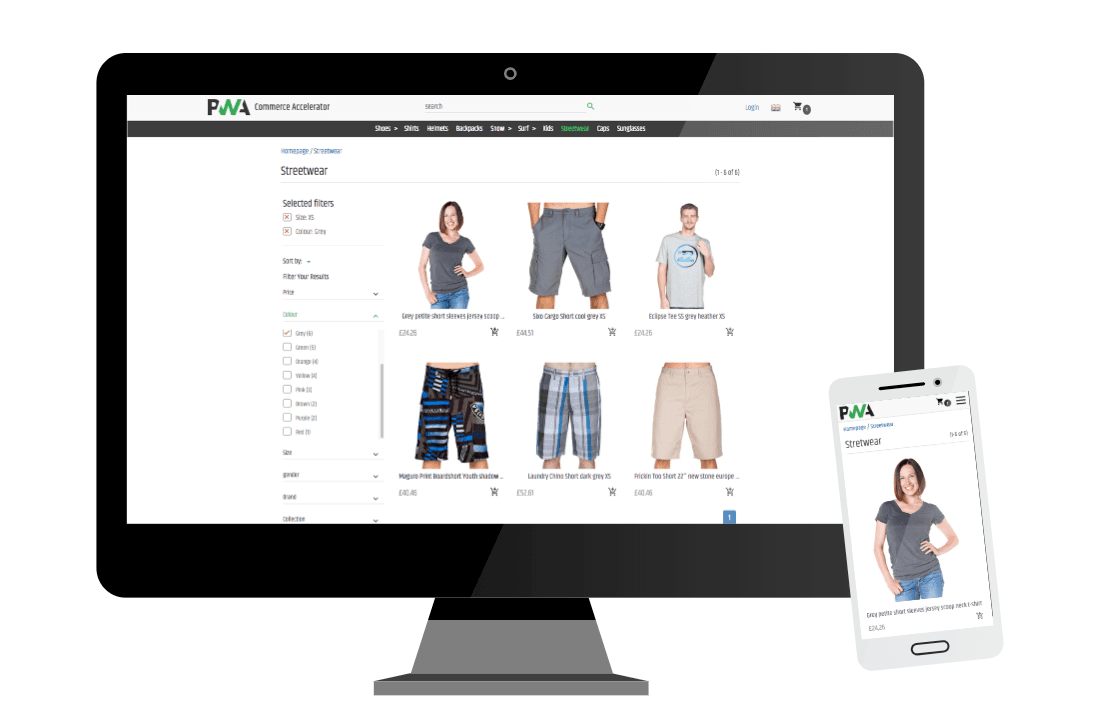 But PWA is just an idea, a concept that needs to be put into action with technology. At e-point we've developed an unique solution tailored best to your needs: React.js-based accelerator storefront for e-commerce. Shortly: PWA Commerce Accelerator.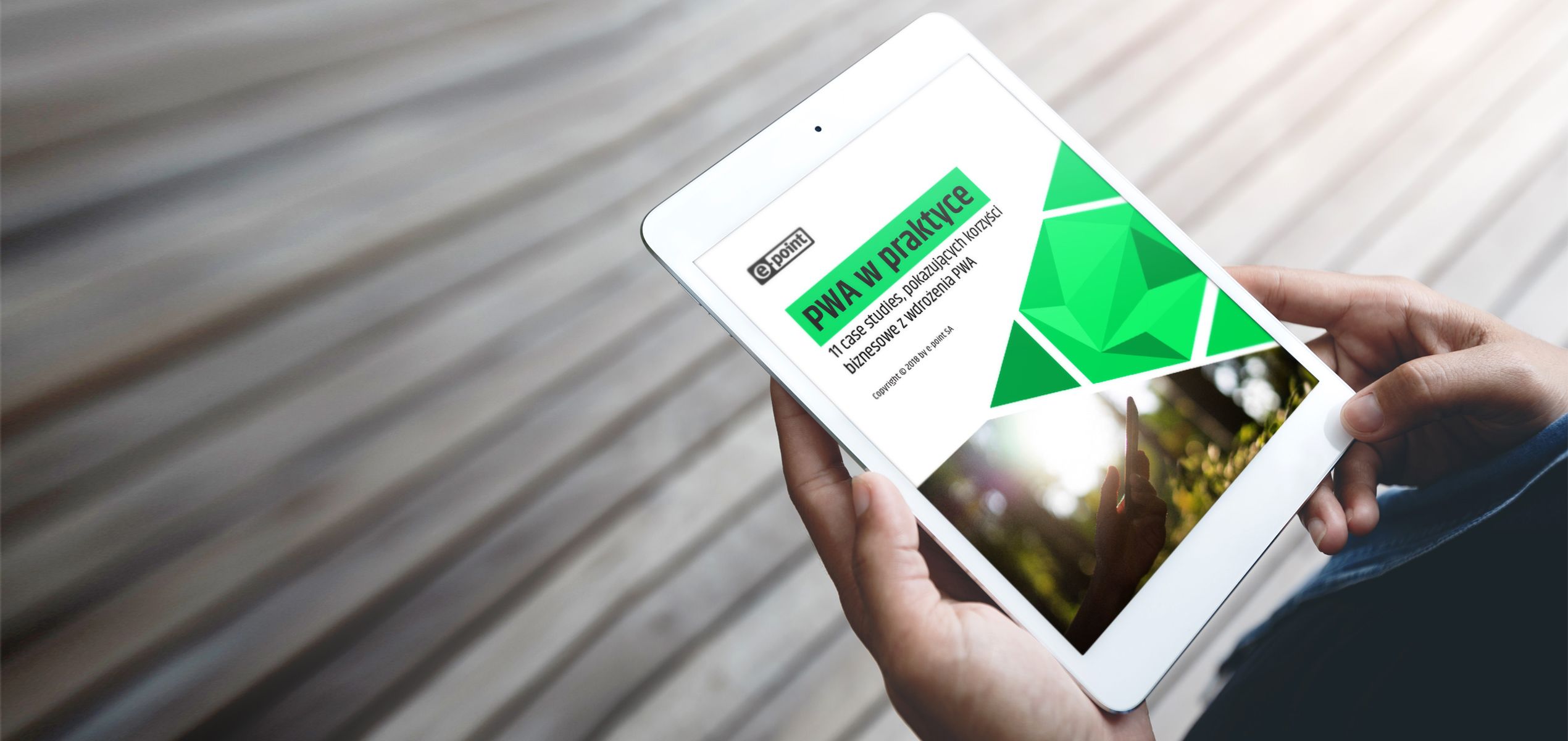 Why choose PWA Commerce Accelerator?
Learn more about its essential features:
One unified solution you can adapt to suit specific needs of business and end-users.
Fast, scalable and convenient platform independent from the system operating the store (back-end)
SEO-friendly solution - tailored to Google requirements
Ultra-quick setup and deployment (Time2Market) as most popular and common features are provided Out of the Box , ready to work since configured properly
Pre-integrated implementation scenarios B2C and B2B for SAP Commerce or Broadleaf Commerce
Built using latest, cutting-edge technologies like React.js, Redux, Express and Babel.
Best in terms of TCO (Total Cost of Ownership) - no hidden/additional costs, flexible pricing model based solely on business requirements
Low effort required to provide changes or fixes - as independent solution such as PWA Commerce Accelerator doesn't need to rely 100% on e-commerce engine.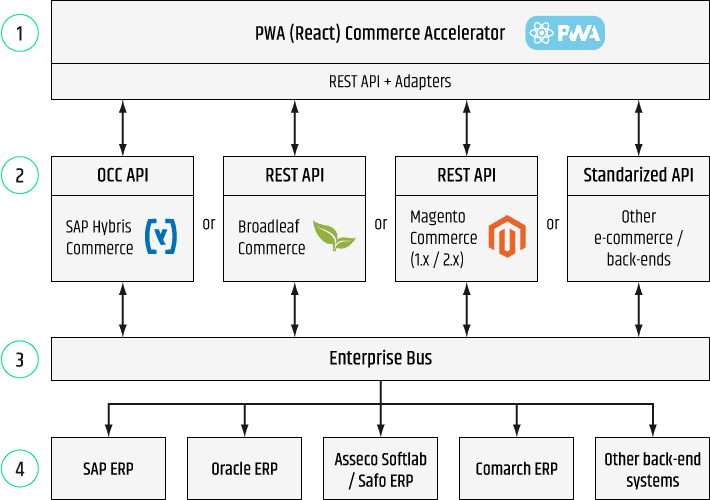 e-point's approach to PWA
For a foundation of our PWA Commerce Accelerator we chose React, backed up by potent corporation: Facebook.
It's a flexible, rich and powerful JavaScript library that can be used in a variety of projects, from microsites to the most powerful social network in the world.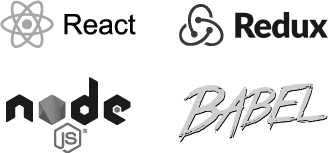 PWA Commerce Accelerator can be implemented on any kind of back-end solution you already have - for example Magento, Oracle Commerce Platform (ATG), PimCore, SAP/Hybris Commerce or Broadleaf Commerce.
As a strategic partner of SAP, we provide fully integrated PWA storefront for its ecosystem - ready to be customized and deployed by your SAP/Hybris Commerce partner, or by us.
It will take only about 1 month for smaller stores with little customization and 2-4 months for bigger shops/solutions.
Do you need e-commerce system?
PWA Commerce Accelerator works on the top of the e-commerce platform you already have. Yet if you don't have one or aren't satisfied with your current solution, we can address the problem in the more complex way: e-point offers a variety of end-to-end omnichannel e-commerce solutions, up to your choosing:

SAP Hybris Commerce Platform (B2B, B2C)

Broadleaf Commerce (B2C, B2B, Marketplace)

Custom commerce
Complex requirements
In case of specific requirements or internal company regulations, we also provide a service named Product Development Services. It covers:
Full code access and rights transfer to your company
Time&Material way of project management and billing, in which you will decide how much of our resources should be used
BOT model - Build, Operate, Transfer
Great flexibility regarding workplace or working hours