Localit
The only e-commerce for local stores managed and owned by the wholesale
#SupportLocalCommerce
Who is the Localit for?
Localit - an IT solution developed by e-point.com for international wholesale business to #SupportLocalCommerce. It helps to counteract the negative effects that Coronavirus has on wholesale and local business.
Wholesale in 2020
The wholesale ecosystem has been affected by Coronavirus. Standard supply chains have been broken or bottlenecked. Let's take a closer look.
Typically the wholesale delivers goods to local stores and local stores deliver goods to consumers. In return, consumers provide revenue to local stores and local stores generate revenue to the wholesale. Super simple. But…
Would you like to watch more?
We have prepared a dedicated website that is focused on wholesale business development. Check it out and subscribe if you want to receive information about Localit and our initiative #SupportLocalCommerce.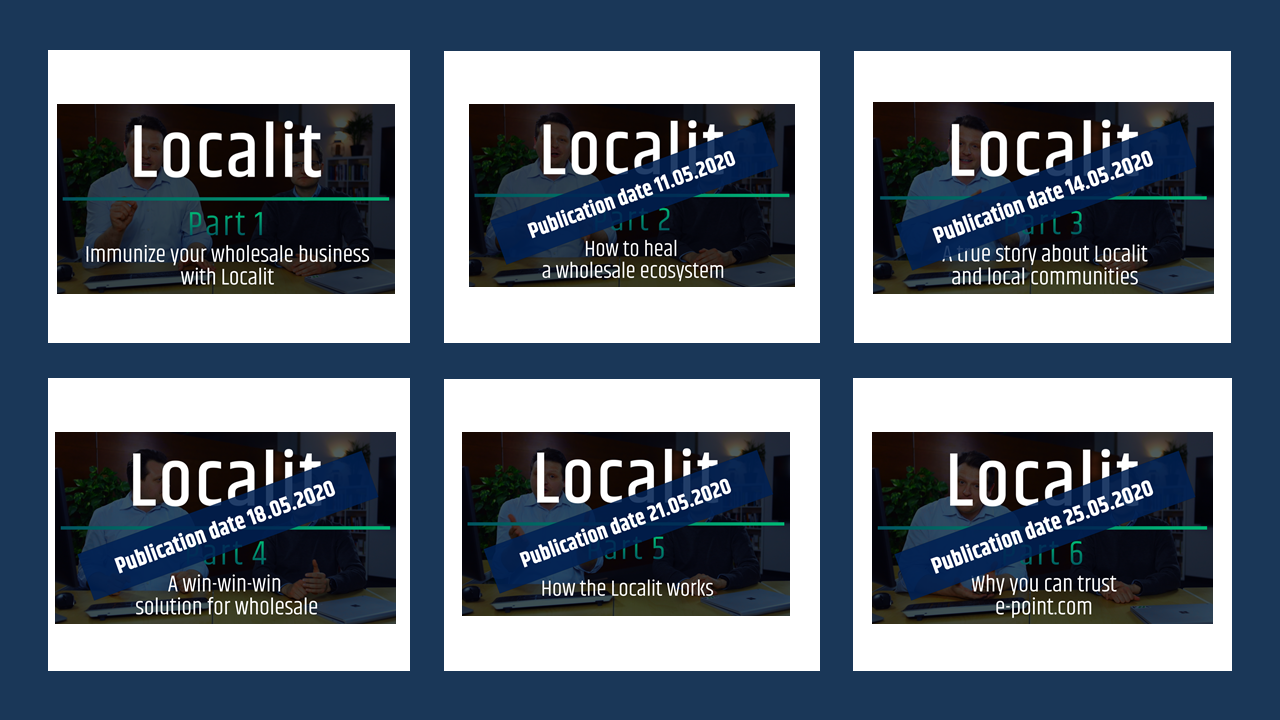 Let's talk about your wholesale business