Omnichannel for the furniture industry
Expert knowledge and dedicated technologies
The way in which customers buy furniture has changed recently. The process has become more similar to the lifestyle category. Customers begin from searching inspiration, most frequently going on-line. Consumers fluently blend traditional ways of obtaining information or contact (such as visiting a showroom or advice from an architect) with digital tools (design applications, social media).
Customer Journey in the furniture industry: report
Knowing that the furniture industry customer journey has become so complex, we have decided to survey it. We have conducted in-depth interviews with consumers, visited traditional outlets, studied on-line furniture stores and collected expert opinions. These actions have led to a 90-page report: the first Furniture Industry Customer Journey analysis on the Polish market.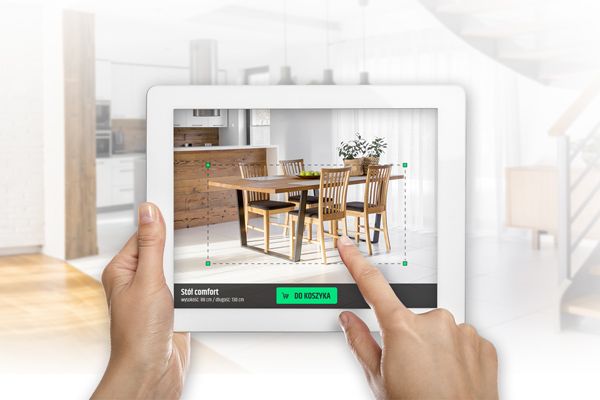 Download free report (Polish only)
Offer for the furniture industry
We possess the knowledge and the tools to deliver fit-for-purpose, tailor-made solutions to the furniture industry. On top of implementing an e-commerce platform we offer a Customer Journey Design workshop as well as consulting in the field of IT architecture and UX services.
We did not stop with research, but based on it we have developed an original vision of the new generation furniture e-commerce proposition combining digital and traditional solutions for the purpose of fully satisfying today's customer needs. We have created a B2C Commerce Accelerator for the Furniture Industry for SAP Commerce Cloud framework (former "Hybris"). It contains an application code together with configuration and test data allowing to quickly start an on-line store dedicated to the furniture industry.
The accelerator accounts both for the back and front office, including among others:
an efficient inspiration section
a catalogue
a product presentation
sales supporting mechanisms
an order path
Platforms supporting B2B, B2C, B2B2C and marketplace models