Omnichannel for the Furniture Industry
Are you ready for the new Customer Journey?
Customers buy furniture differently today. The process is becoming closer to the 'lifestyle' purchasing pattern, as buyers start by looking for inspiration online and then begin researching specific products, either by exploring them in stores (online or offline) or by getting expert advice.
All furniture companies need to ask this question: Are we ready to support customers on this new journey?
Industry knowledge and dedicated technologies
e-point has the industry knowledge and the state-of-the-art IT tools needed to deliver tailor-made solutions to online furniture retailers and manufacturers.
We offer:
customized e-commerce platforms,
Customer Journey Design workshops,
IT architecture and UX consulting services.
We provide furniture manufacturers and distributors a vision of next-generation online retail and a Customer Journey that combines digital and traditional elements designed to meet the needs of today's consumer.
A part of this offer is a specialized storefront module that works with popular e-commerce frameworks like SAP Commerce Cloud (formerly SAP Hybris), Broadleaf Commerce, and others. This storefront combines visual design elements, application code, and configuration and test data that's built to allow furniture manufacturers to quickly launch their own online store. B2C furniture retailers with an existing storefront can also use it to upgrade to a higher-performance engine.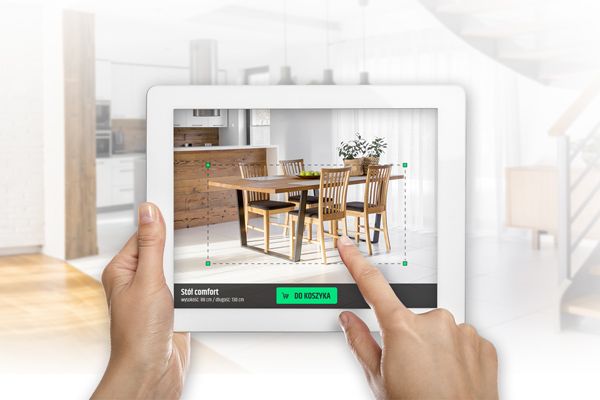 Download free report (Polish only)
The e-point storefront module takes into account back-office and front-office needs, including:
A customer inspiration section
A ready-to-use product catalogue
Product presentation features
Sales support
Order process support
Online Platforms for B2B, B2C B2B2C & MarketPlace Business Models
SAP Commerce (formerly SAP Hybris)
An enterprise-class e-commerce platform that's ranked as an industry leader in both Forrester and Frost & Sullivan market research reports.
Broadleaf Commerce
An open-source solution that provides flexibility and high efficiency.
e-point Tailor-made solutions
e-point also offers "from the ground up" e-commerce systems for companies with industry-specific requirements.