Digital Transformation on SAP Commerce
Stable and Flexible Solutions for Business
Behind every successful Digital transformation in e-commerce are scalable, secure IT solutions that take into account not only a company's customer, business partner and internal needs but also its business environment and competitive challenges.
SAP Commerce provides exactly the type of reliable and modular ecosystem that allows companies to create e-commerce solutions tailored to any business context. SAP Commerce's out-of-the-box features and extensions insure fast time-to-market while its ability to add custom components provides the opportunity for unique competitive advantage. Take a look at the below case study to see how a leading European automotive parts distributor used an e-point enhanced SAP Commerce platform to successfully drive digital transformation across 16 countries and create a foundation for further expansion.
SAP Silver Partner
e-point is an award winning software house based in Warsaw, Poland that enjoys Silver Partner status in SAP Commerce and SAP c4c (Cloud for Customer). Our portfolio of successful multi-country rollouts includes the largest SAP Commerce Cloud implementation in Europe.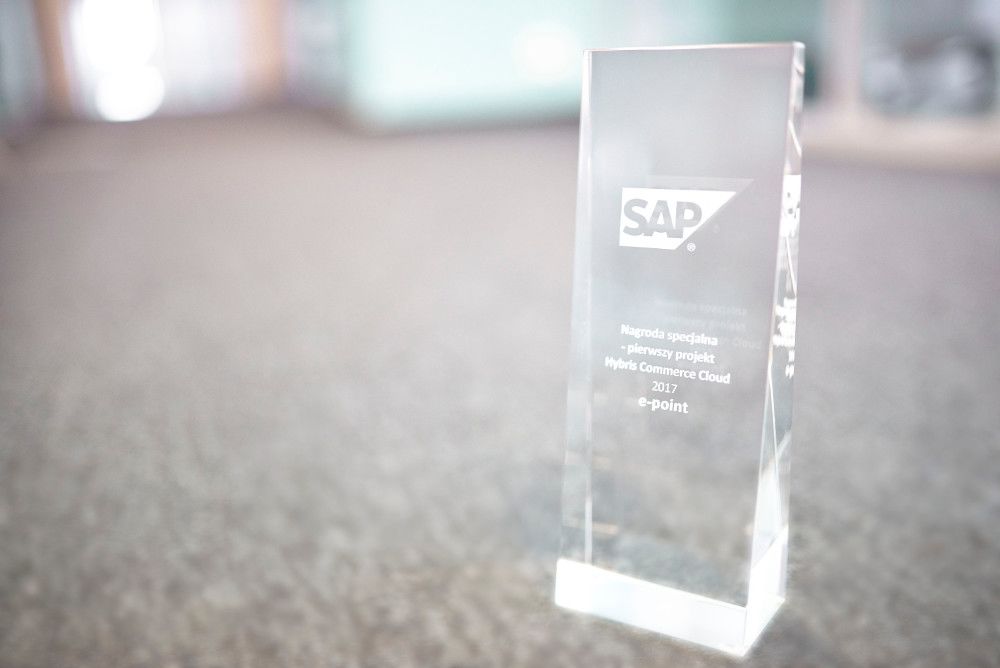 e-point Expert Service Offering in SAP Commerce
For companies interested in undertaking or realigning Digital Transformation efforts, we offer a full range of consulting, design, implementation, maintenance, and optimization services.
Omnichannel Customer Journey Design
Complex design services based on Journey & Buyer Persona that maximize customer engagement
Omnichannel Architecture Consulting
Workshops and analyses with company business units to develop and optimize a best-in-class e-commerce solution
UX for e-commerce
We help you deliver amazing customer experiences and grow revenue from e-commerce
SAP Commerce Implementation
on-prem or Cloud
Design, implementation and rollout of customized SAP Commerce platforms based on customer and market requirements
SAP Commerce Maintenance Services
24/7/365, end-to-end maintenance services for SAP Commerce platforms. Can include application maintenance, system support, administration (cloud or on-prem) and custom hosting
SAP Cloud for Customer (C4C)
Design and implementation services for SAP Cloud for Customer- SAP's customer relationship management tool
Product Information Management for SAP
Design and implementation of SAP product data management systems and processes
e-point expert services in SAP Commerce
Engineering and consultant services to solve complex problems associated with SAP Commerce implementation and maintenance. Based on Time&Material
e-point Added Value to the SAP Commerce Community
e-point draws upon 20+ years of award winning design, development and multi-country implementation experience in its support of the SAP Commerce community. We also have extensive experience developing custom SAP Commerce add-ons and extensions such as:
PWA Storefronts

Platform Localizations

Enterprise Content Management Platforms