We help great companies great

digital platforms
e-point SA is a software house that specializes in complex international IT projects for e-commerce (B2B and B2C) and financial industries.
For 25 years we have been establishing, developing and maintaining portals as well as platforms supporting sales. We also provide mobile solutions (Progressive Web Applications) and identity management systems (IAM).
What makes us unique?
Original project management methodology, awarded among others: Polish Project Excellence Award (in 2007 and 2018).
Building long-term relationships and partnerships with clients. Our client best describes this: "A partner in the digital transformation project could only be a company that combines technological competences, business knowledge and understanding of user experience. e-point has become such a partner for us" (Maciej Oleksowicz, President of Inter Cars).
Unique combination of technological, UX and consulting competences.
"e-point for its clients is more than Software House. We are partners in Digital Transformation processes and provide knowledge about industries. We offer consulting support, help design customer journeys and supply the best Customer Experience".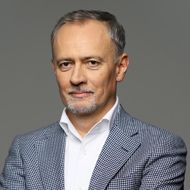 Knowledge and talent in our team
We employ over 200 people who are characterised by a unique combination of knowledge and talent
We are a team of professionals – each one of us is different, but together we form a team that can cooperate closely to solve problems. Our company was one of the first to have managed to combine IT expertise with user-oriented design. We employ not only engineers and designers – experts in their field – but also consultants who understand the issues related to our clients' businesses. We have been working in this area for years. Thanks to our efforts to improve, many market leaders recognised they need our knowledge and skills to grow their business.
Technology Without Secrets
The latest tools that are the product of over 20 years of experience
We love developing quality software. Years of experience in building and deploying systems on the Java Enterprise Edition platform taught us how to choose technologies and solutions in order to quickly deliver quality products and services. We specialise in projects that require performance, production system monitoring, and the automation of deployment in distributed environments.
We take responsibility for the end result
We like the word "execution". When commencing the project, every member of the team makes a commitment to deliver the specific work. We prefer to work with our clients rather than for them, so we ask them a lot of questions. We take a broad view – our services range from understanding business goals, analyzing user behavior, process planning, to dealing with the smallest technical aspects. We involve the team responsible for the implementation from the very beginning of the project – it is because we are constantly reviewing ideas in terms of their implementation and ensuring the consistency of the final product.
On the occasion of the 18th anniversary of e-point, we have formulated The Code of Honor – a list of our most important values. Its underlying thought is finding ideas worth coding, i.e. projects where the end result is worth our and our clients' efforts.
We want every employee to be involved in the process, because the success is the result of thousands of small contributions. That is why we emphasize that every employee plays on one team, regardless of their department or the position. Effective cooperation, trust and the passion that we share help us create ideal solutions for our customers and form lasting relationships with them.