Competitions for theses in Java technology:
e-point

supports innovative students
News /
10 Feb 2015 /
4 min read
At e-point, we have organized 10 editions of the competition for the best thesis written by young programmers - it's the summary time!
Competitions were addressed to authors of undergraduate, graduate or engineering theses in the field of Internet solutions implemented in JAVA/J2EE. The best ones had a chance to win financial awards. In each edition, we rewarded theses that focused on solving specific, interesting problems of the contemporary world. Ones that use the available technologies, but do not put those technologies in the spotlight.
In 2010, we organized an additional competition addressed to students of economics, management and related fields, in which we rewarded the most creative applications of new technologies in business.
"The level of entries was consistently very high. It was often very difficult to determine the top three places."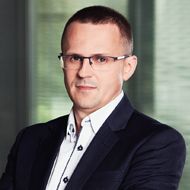 - For the jury, the most interesting theses were those that dealt with a specific issue comprehensively, especially ones which were distant from what we encounter in our daily practice, and theses with interesting business ideas - says Norbert Pabiś. - On the other hand, we were also extremely impressed with papers which demonstrated their authors' mental acuity, their experience and, despite their young age, professional and comprehensive approach to problems.
In total, we rewarded nearly 30 persons. In order to show the quality of the theses, we will briefly present a few of them.
Processing and analysis of multimedia data in a distributed environment
Author: Konrad Malawski, AGH University of Science and Technology in Cracow
Competition Edition: 9
Jury comment: - It seemed for a moment that the twilight of the picture civilization is coming. However, it seems that the story has come full circle, and after the era of the domination of text, images and videos are gaining an advantage in the online world again. This kind of data is more difficult to process. The work performed by Konrad Malawski is a perfect response to those emerging needs. The author chose a variety of techniques, which ultimately allow us to effectively search and analyse multimedia. Very impressive is the author's broad spectrum of knowledge. He probed the literature on image processing, distributed programming and functional languages - concludes Norbert Pabiś.
Where Is My Smartphone? - an intelligent system for remote location and management of mobile Android devices
Authors: Damian Świdziński, University of Lodz
Competition Edition: 8
Jury comment: "My smartphone, my data! You are as good health: How much one should prize you, he only can tell Who has lost you" - this is how we could paraphrase the subject of the thesis, using the words written by Adam Mickiewicz. Imperceptibly, as if surreptitiously, smartphones have gained the rule over our data. This inconspicuous device stores not only our contacts, but also documents, notes, passwords, music, photos, and videos. Many people operate their businesses using mainly their smartphones. It is not difficult to imagine what it means to lose such a device, with all the data on it - data which, in addition, can be used for criminal activities. The author of the paper proposes a solution which largely protects us from the danger of our data getting in the wrong hands.
The agent system supporting the work of taxi companies
Author: Michał Solski, University of Maria Sklodowska-Curie in Lublin
Competition Edition: 7
Jury comment: Is it possible to simplify the taxi ordering process? It turns out that yes, it is. The concept how to achieve this was suggested by Michał Solski. Instead of calling the taxi dispatch centre, we can press a single button in an application installed on our phone, and then observe the selected taxi's way to our location. The agent system will take care of everything. It will automate the activities of all the parties involved in this process - the person ordering a taxi, the taxi dispatch centre and taxi drivers. The thesis author's proper selection of technology makes his vision, worthy of a good science fiction movie, become reality.
As every year, we tried to reward those theses which, apart from the properly applied technology layer, also offer interesting functional values, or touch the current problems associated with Internet applications.
The system supporting web browser related marketing activities - Seobserwator
Author: Damian Nowak and Wojciech Hryniewski, Gdansk University of Technology
Competition Edition: 6
Jury comment: In many sectors of the modern economy, if a company doesn't have a website, it is losing customers. However, the mere possession of a website does not guarantee a success. The essence of the problem is the ability to reach this website by potential customers. This aspect drew attention of the first-place winners of the e-point's competition. In their engineering thesis, they have created "a system supporting web browser related marketing activities - Seobserwator". With this system, persons responsible for the operation of company websites are able to assess their actions on an ongoing basis. This allows to remodel websites in such a way as to not only increase the chances of a potential customer's visit but also to win that customer, which will translate into a tangible financial effect. Noteworthy is also the successful attempt to use the new software development methods. The authors adapted the Scrum methodology to suit their needs - one of the so-called agile software development methodologies.
Fair data exchange platform
Author: Artur Karczmarczyk, West Pomeranian University of Technology in Szczecin
Competition Edition: 5
Jury comment: The winner raises an extremely interesting issue of fair exchange of data within an electronic transaction. The algorithms that can be used to organize such an exchange, and their comparative analysis, have been presented in an exhaustive way. The result is a library that supports the process of fair exchange of data and an example business system which uses it.
Generic ESB Monitoring Architecture Compliant with JBI
Author: Marek Psiuk and Tomasz Bujok, AGH University of Science and Technology
Competition Edition: 4
Jury comment: - We are seeing the emergence of theses that present examples of concrete solutions to business problems. It is a very interesting trend, since it produces a certain group of people who are aware that technology must serve the real things. In the language of the previous era: information technology in the service of business and not vice versa as is often the case.
On the example of this year's edition, we can see that students tackle surprisingly complex issues, whose solution requires extensive engineering experience resulting from quite a few years of professional practice. I mean, I was surprised by their mature approach to such a complex topic - summarizes Jarosław Błąd, Director for Implementation and the Chairman of the Jury.
Once again, congratulations to the participants!