7 reasons to join the e-point team
Are you looking for a workplace that has a supportive atmosphere and helps you develop your individual talents? Here are seven reasons why you should think about working (and growing) at e-point!
1. e-point Academy
Knowledge is essential for companies and employees alike. We appreciate knowledge and enjoy sharing it. Five years ago we started the e-point Academy, which helps the students of Warsaw's technical universities acquire practical skills in programming, design, and UX. Plus, it helps them enhance their "soft skills", like intra-personal communication and making presentations.
The e-point Academy project doesn't just benefit students; when employees participate, they:
expand their interests,
keep their knowledge up to date,
boost their public speaking skills.
Also, working with students in this way is something of an opportunity to travel back in time and revisit the college experience – this time, as a mentor.
How do we help presenters prepare for public talks?
We research student needs, which provides a good basis for speakers to choose their presentation or workshop topic.
We offer public speaking courses led by professional coaches. These include expert guidance on voice projection, presentation skills, video-recorded practice, and stress management.
We hold presentation rehearsals in front of a company audience (i.e. the speaker shares knowledge and receives constructive feedback from co-workers).
We check participant satisfaction after each lecture. This provides useful information about things we may need to work on before the next presentation. Often, there's a shot of positive energy and appreciation from the students, who enjoy our practical approach to topics they may not have covered in class.
2. Hackathons
Hackathons always mean lots of hard work and new knowledge, with a side order of breaking away from routine and maximum skill use! Plus, it's an opportunity to match talents within teams and polish up presentation skills. At the same time, hackathons frequently bring true fun and team bonding. The adventure allows participants to implement innovative projects and drive both personal and team satisfaction to spectacular levels.
A colorful trip to 24CodING illustrates our point. The hackathon was staged by ING Bank Śląski in a historic zinc rolling plant. We put together a strong team that designed an application to respond to the new business opportunities offered by the EU's PSD2 Directive.
During HackYeah 2018 – one of the world's largest non-virtual hackathons – we had two teams, one of which made it to the finals by creating one of the three best projects in the "Health" category. (It was an application to organize and monitor table football matches!) The other team developed software to support transport management in the petrochemical plant PKN Orlen. Our experts also act as mentors, supporting participants with their knowledge and experience during later hackathons.
Earlier this year, we partnered with the Warsaw branch of Google to hold our own "PWA Hackathon Warsaw". This focused on technology and business teams working on internet applications. Several Polish companies that focus on growth in digital channels joined the hackathon. The LOT team landed first place by presenting a simplified system of searching for and booking flights. Second place went to the Ceneo.pl team, which designed a local announcement portal.
3. Code of Honour
For many of us, the values we hold in our private lives also spill over into our professional lives. Unfortunately, changing corporate structures and growing employment may sometimes lead to a diluting of a company's original values.
That is why, on our company's eighteenth birthday, we decided to formalize the Code of Honour which pervades our entire organization. There is vision and passion in each project we pursue. We practice fair play. And we make sure to always celebrate victory.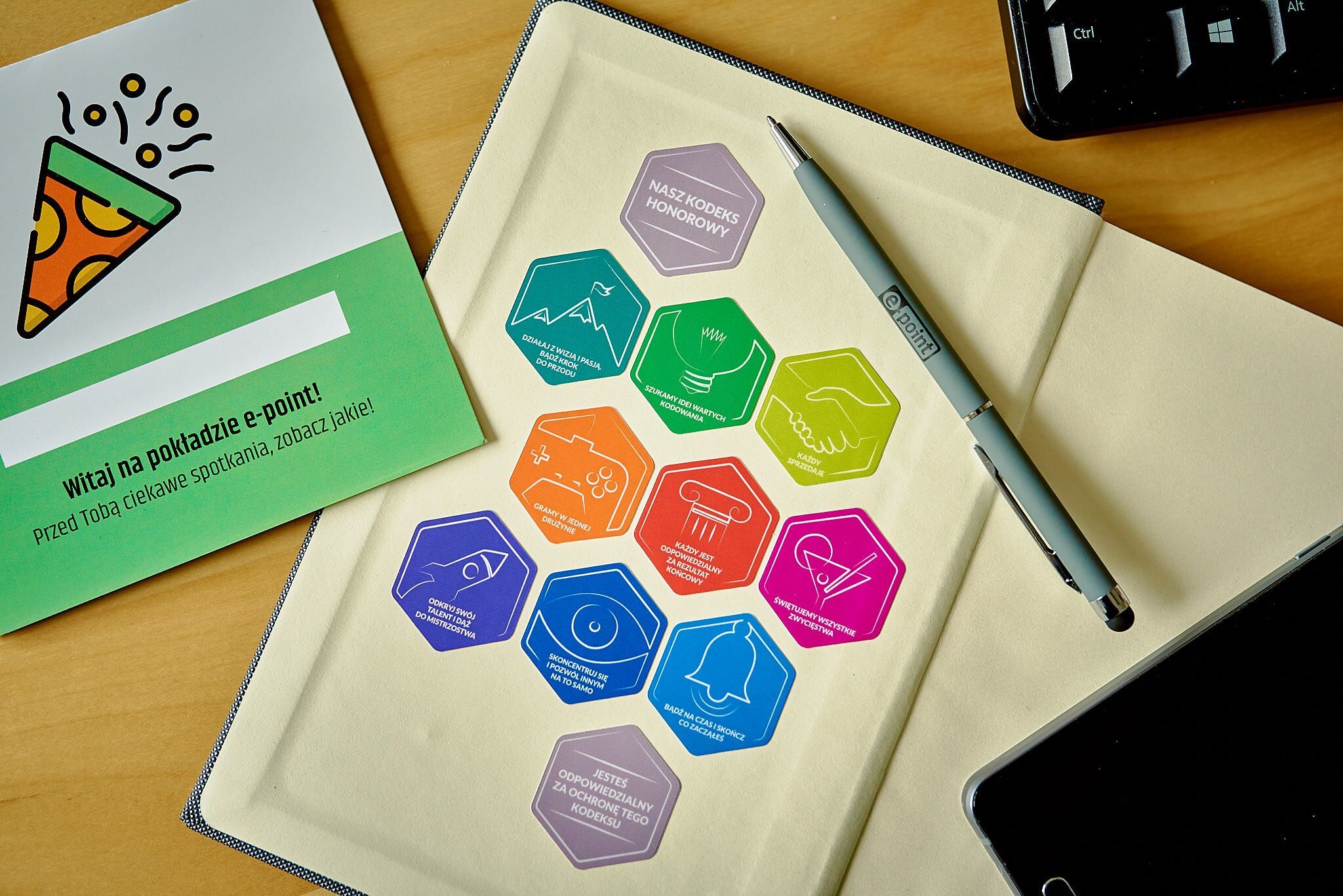 4. Interest guilds
Guilds are our in-company interest groups: they bring together people from various teams and projects who have similar interests. Guilds are also a great opportunity to exchange knowledge. Currently, we have 16 interest guilds covering diverse topics – there is something for everyone. The most popular guilds are:
the culture guild, which has about 70 people and does outings at the theatre, cinema, or museum,
the sports guild, for people who like active pastimes like bowling, go-karts, or squash,
the software craftsmanship guild, which is targeted at programmers, administrators, and architects; during guild meetings, participants prepare for hackathons and presentations at technology conferences.
Interest guilds are an effective way to encourage company-wide integration. Guilds' success is determined by the employees themselves, who enjoy the room and support to find the best solutions for their needs. Employees may set up their own guilds – all it takes is an idea and 10 participants.
5. Inclusive onboarding process
From day one, we strive to make our new employees feel at home in e-point. It is important to us that, on the very first day they arrive, a new hire can meet other staff and bond with them over lunch. It presents a great opportunity to chat about shared interests and previous professional experience.
What makes our onboarding process special? Aside from the usual introductory meetings and courses, we share knowledge with our new employees – not only at a strategic and procedural level, but also at a personal one.
Onboarding at e-point is not a one-off event; it's a process that lasts six months. The result is that the new person feels cared for and accepted by the e-point team.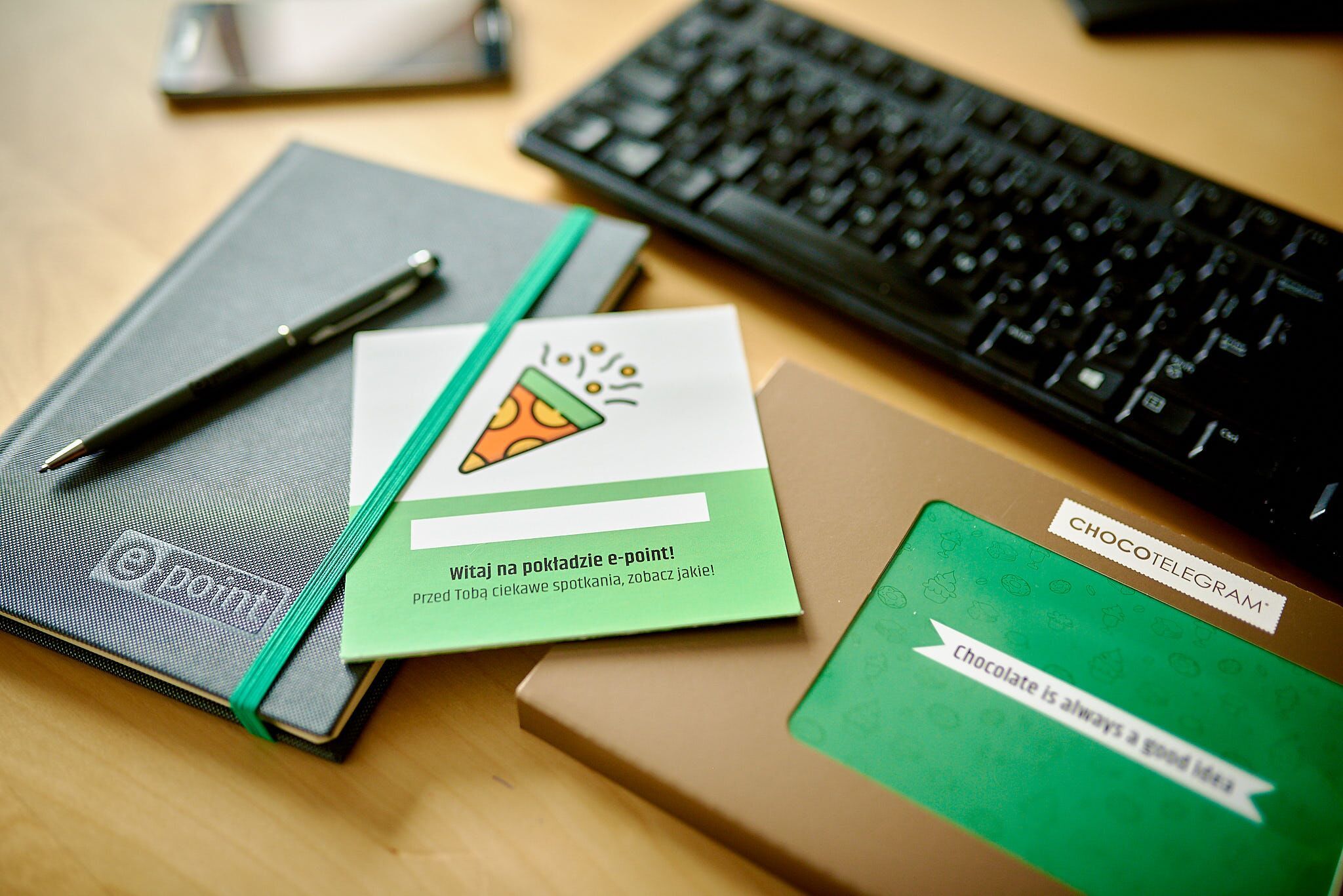 6. Talent development program
At e-point, we have a very non-standard approach to developing talent: it's about focusing on and developing each person's unique strengths. How does this work?
We encourage employees to take the CliftonStrengths Talent Assessment (to identify that person's five strongest talents) and to meet with a strength coach for individual sessions. The sessions include the test feedback and discussing the potential (including potential downsides) arising from their strengths.
In 2017, we started staging team synergy workshops, which help team members better share duties and mutually understand their talents. According to our employees, an awareness of one's talents helps us understand our own ways and those of the other team members, thus making everyday cooperation and communication easier.
7. Shared knowledge
To ensure that information and experience are shared within our company, we use e-point talks and the closely-related e-point tech talks. Continuous company growth, expanding teams, and new hires all mean that we must take good care of our information flow and create an integrated e-point team.
Pulling together in the same direction is one of the points in our Code of Honour. With teamwork and cooperation, we can achieve things that we can't reach individually. That is why we are so eager to cooperate in teams and to use and share our internal resources, knowledge, and experience. At the end of the day, the foundation we have built our business on is people and their knowledge; anything supporting the exchange of knowledge and experience is an important part of our company culture.