e-point SA becomes a Bronze Partner of Akeneo
e-point SA - a software house specializing in complex IT projects - was announced as a Bronze Partner of Akeneo, the Product Experience Company.
Product Information Management is a class of systems that can streamline the management of product catalogs and increase sales, besides a whole range of benefits, for brands and retailers willing to develop their omnichannel strategy. e-point SA already has experience in developing such systems, but the partnership with Akeneo will take the quality of our services to a new level.
Akeneo's unparalleled global community of hundreds of customers, developers, and partners allows the Akeneo ecosystem, built around an open-source and SaaS-first platform, to keep evolving to meet user needs, facilitate growth, and maintain its game-changing focus on best-in-class product experience.
"Akeneo is a top-rated solution that fits perfectly into our offer of services. Its full range of product experience management tools are the first choice for integration with Magento, the world's most common e-commerce system. Implementing Akeneo allows for delivering the most compelling omnichannel product experience to customers, improving performance and driving sales".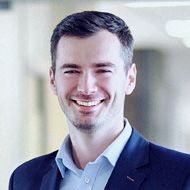 ---
About e-point SA
e-point SA has been developing innovative, tailor-made IT systems for over 20 years. It specializes in end-to-end digital transformation and supporting companies in rapidly changing market conditions. It prioritizes matching solutions and technologies to the specific challenges and needs of the business, the foundation of which should be an excellent Customer Experience. He creates complex digital systems - especially international e-commerce and corporate portals projects. His portfolio includes companies such as Iglotex, Inter Cars, Leifheit, Decathlon, Adamed, Forte, Morele.net, Aleo.com, and CCC.
About Akeneo
Akeneo brings a complete and composable SaaS-based solution for managing, orchestrating, activating, and optimizing the entire product record in order to drive compelling and consistent product experiences across all owned and unowned channels and routes-to-market. With its open platform, leading PIM for product data and asset management, and ecosystem connectivity with Akeneo App Store, Akeneo Product Cloud empowers commerce businesses to deliver world-class product experiences that unlock growth
Leading global brands, manufacturers, distributors, and retailers, including Thrasio, Staples Canada, boohoo, and Air Liquide trust Akeneo to scale and customize their omnichannel commerce initiatives. Using Akeneo Product Cloud, brands and retailers can activate product experiences in any channel, therefore driving improved customer experiences, increased sales, reduced time to market, accelerated global expansion, and increased team productivity.