Girls can do IT: A chat with the women of e-point
When e-point was established, there were only 11 women on board. As the company grew, this number increased – currently, there are 68 of us! So we sat down to talk about working in IT, the rewards (and challenges) of being part of the e-point team, and what girls interested in tech careers should know.
Describe your daily job
Ola Kafarowska, System Designer: I design systems, which means I analyze customer needs and translate them later into actual system actions. I'm kind of the interpreter between the customer and the development team.
Ania Zyśko, Marketing Specialist: I run the website, help organize company events, and coordinate with subcontractors.
Ania Kusa, Junior HR & Recruiting Specialist: I'm responsible for recruitment and HR support.
Justyna Skorupska, Omnichannel Expert and Head of Business Development: My job involves cooperation with new customers and spreading e-commerce knowledge.
Kasia Jonas, Head of Front-End Developer Team: I lead the team responsible for front-end development.
Ela Twardowska, Junior Front-End Developer: Among other things, I oversee the front-end aspects of our website.
Ania Czerwińska, Account Director: I deal with sales and run the service and development team, mostly for financial customers.
Paulina Lisek, System Architect: I design solutions based on our original products, such as e-point CMS or the Active Forms system. I'm responsible for their maintenance and development.
Magdalena Słomka, New Business Developer: I'm part of a fantastic, close-knit sales force.
Weronika Nurzyńska, Service Manager: Currently, I work as the manager of the maintenance team. I ensure the quality of our customers' systems and act as the front-line contact if things do not go as planned. Together with the development team, service management analyzes the causes of errors and fixes them so that they will not reoccur. We give customers recommendations on how to improve their system and how to implement new developments.
Aleksandra Mytych, Junior Developer: I work as a Java programmer in an e-commerce project.
Ewa Dybowska, Senior Front-End Developer: I smarten up our clients' Internet portals (i.e. large websites), patch the holes, and act as a consultant.
How did you start working in e-point's IT teams?
Ewa Zasim, Developer: I completed my secondary school with an emphasis on math and physics, so applying for admission to the University of Technology seemed a natural choice. I initially studied Telecommunications, then I focused on programming. I like the opportunities it offers. A computer and your own imagination are all that's needed to create cool things that can be used worldwide.
Ela Twardowska, Junior Front-End Developer: I started with e-point's marketing team, and one of my tasks was overseeing the e-point website. I liked this so much that I got curious about front-end web development. I started with some online courses, then joined a half-year course for future front-end developers. After completing that course, I switched to the front-end development team at e-point.
Weronika Nurzyńska, Service Manager: When I was a management student at the Warsaw University of Technology, I was looking for a holiday (vacation) job and got hired as an office coordinator at e-point. The holiday ended, but I stayed on! I have a different position now, but my memories of those first days are really heartwarming.
Justyna Skorupska, Head of Business Development: I've been working in IT for 25 years, although now my job is considered more on the business side of things. Joining e-point was a well-thought-out decision; after many years with various organizations, I wanted a job with a company that could still amaze me and where I could make an impact.
Ania Słota, Developer: My story is a pretty conventional one from a programmer's point of view. I came across the company during a job trade fair organized by my university. I met some e-point employees who told me about the company, its business, and the opportunities it offered students. There were many employers exhibiting at the trade fair, but I decided to go with e-point.
Ania Zyśko, Marketing Specialist: With me, it happened by chance. By coincidence, I saw e-point's recruitment at the right moment. It's one of those accidents you always look back on and smile.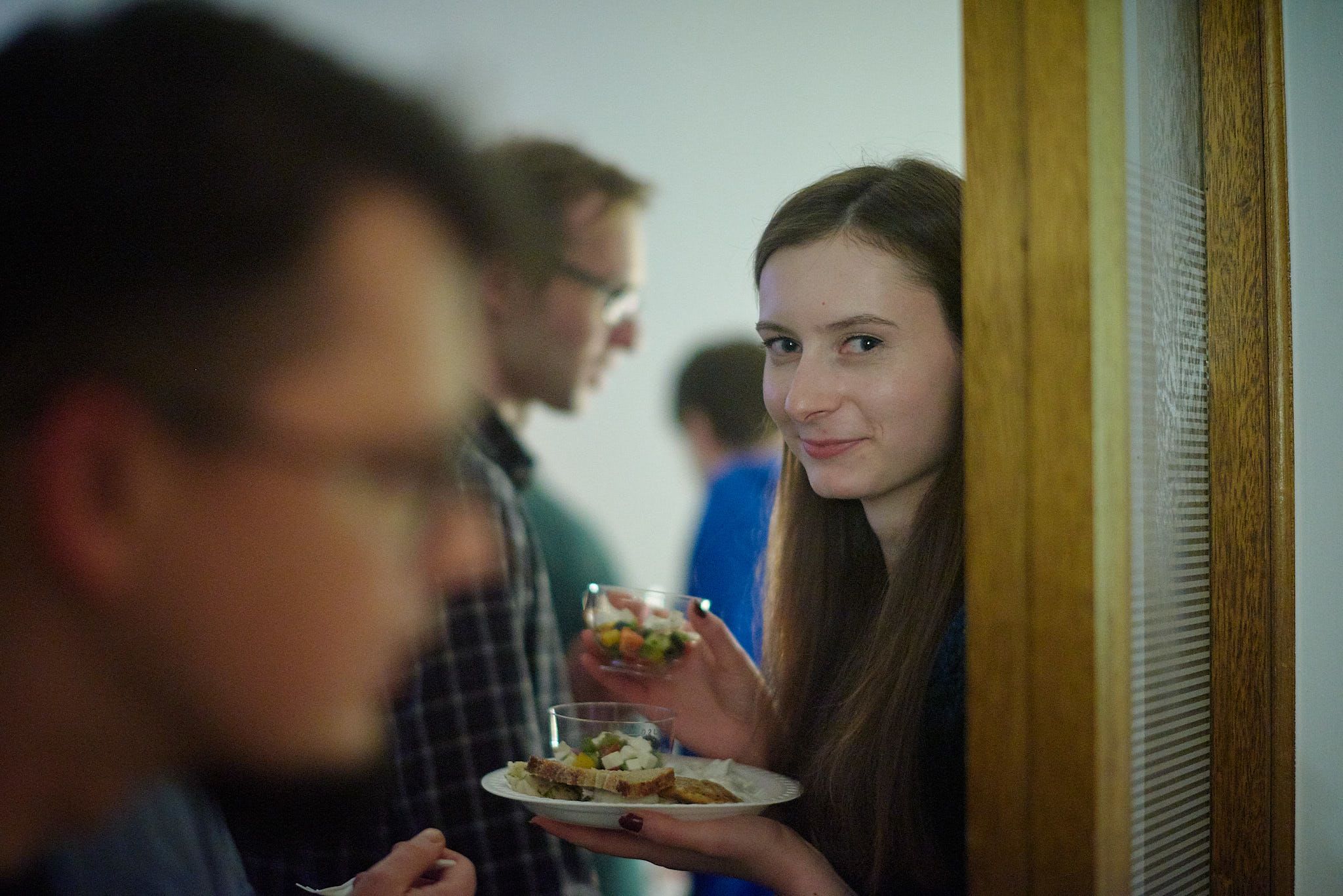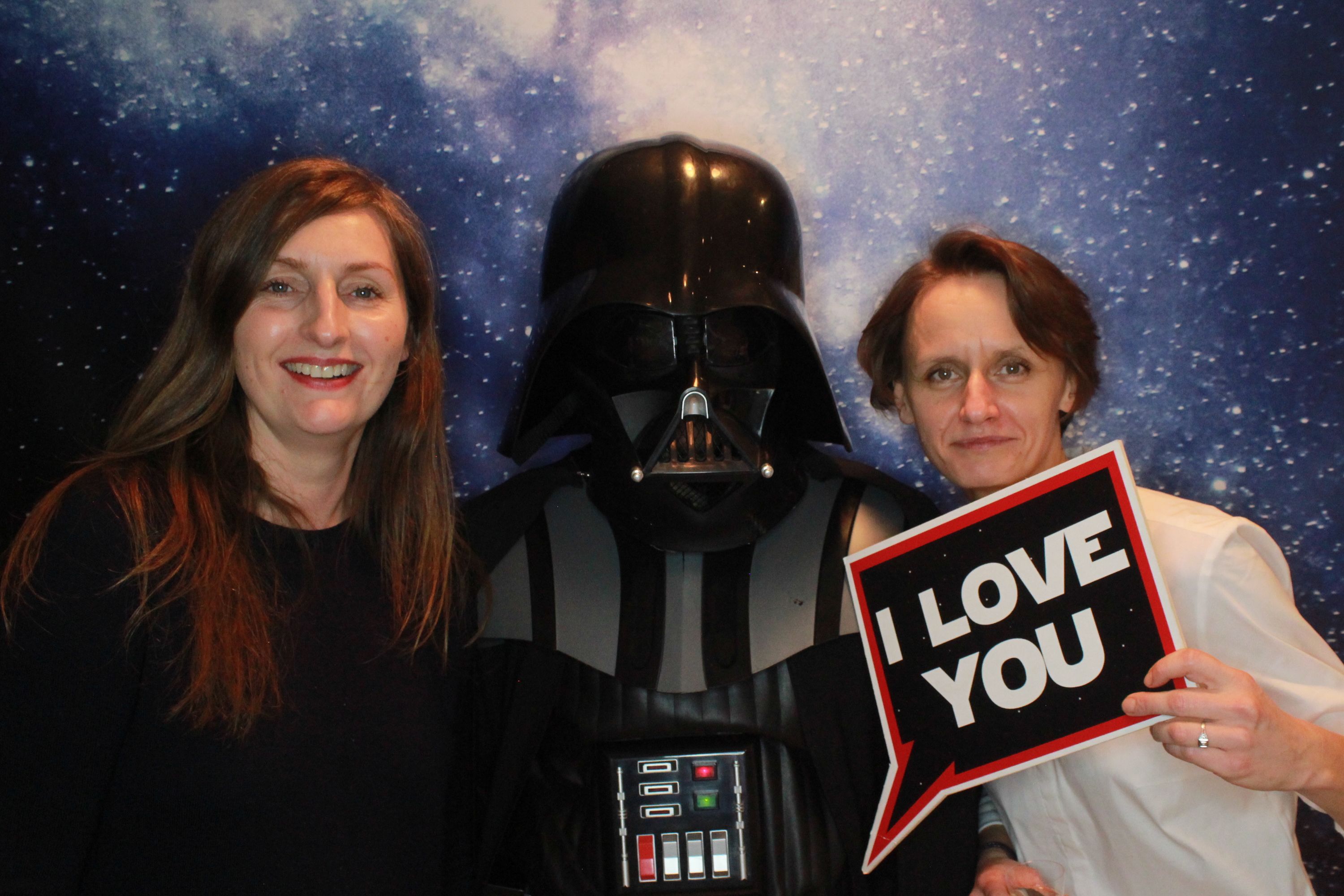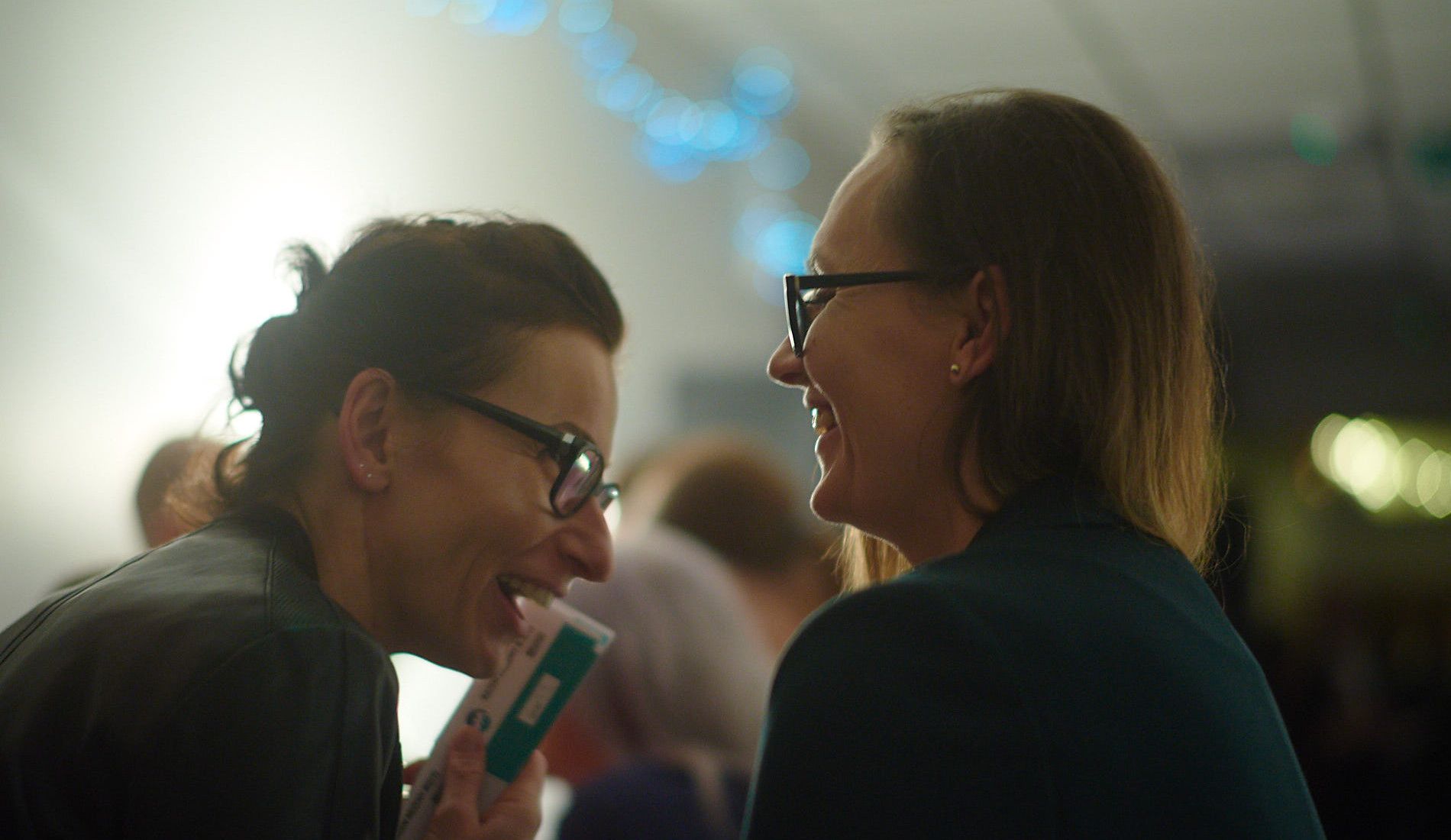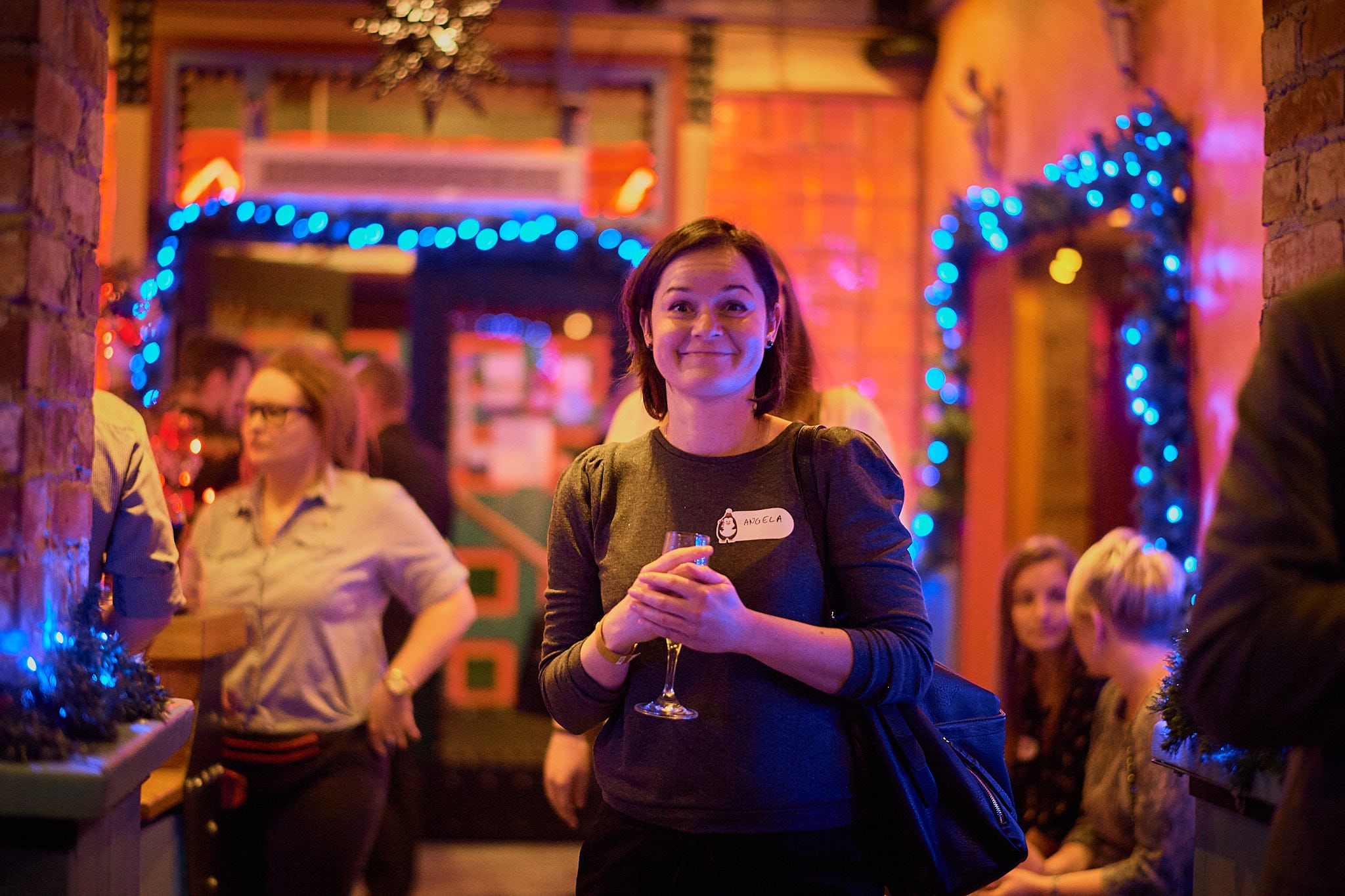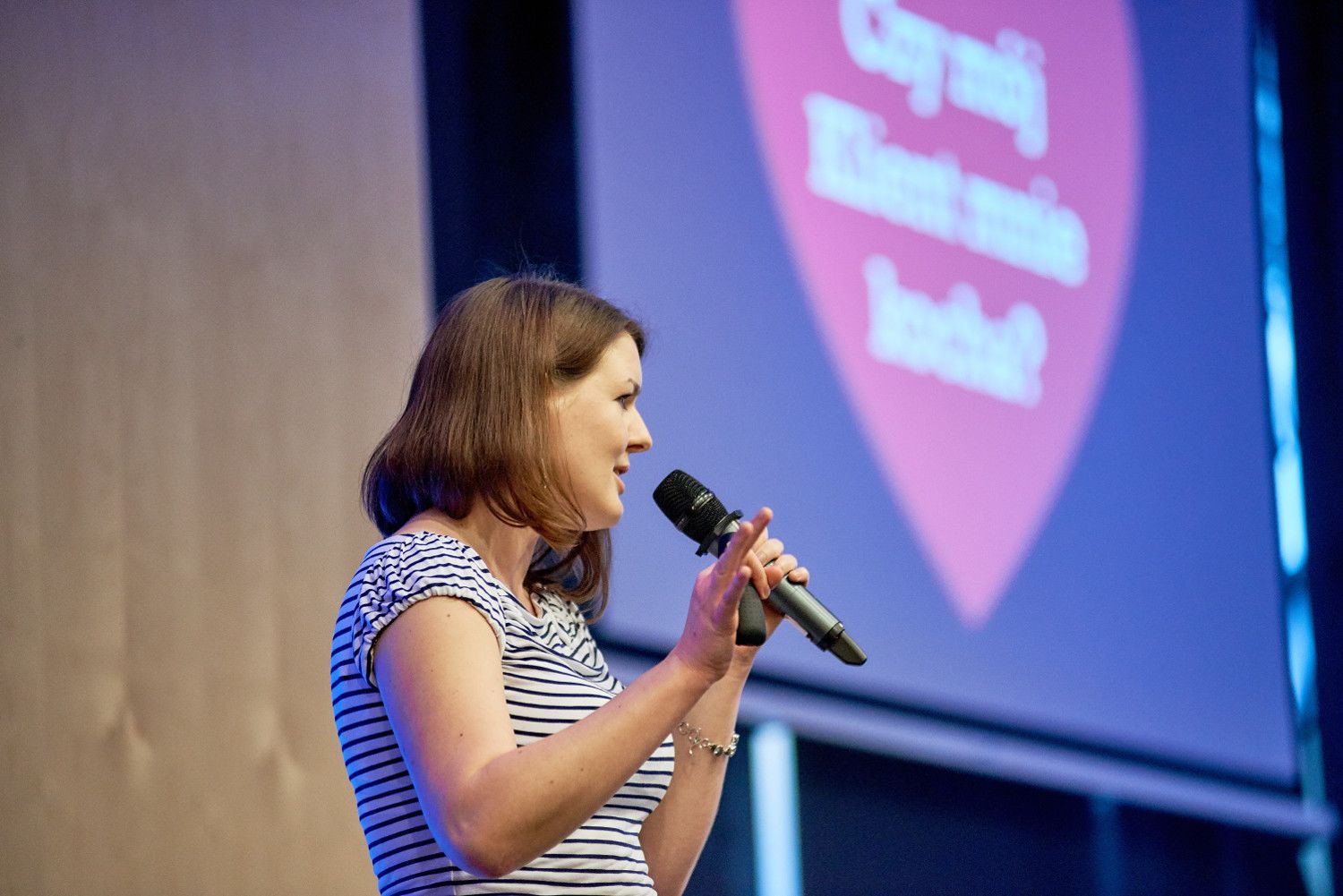 What challenges did you face after joining e-point?
Aleksandra Mytych, Junior Developer: For me, the biggest challenge was finding my way in the business realities of our customers – and these are not easy! Simultaneously, I had to learn many new technologies. But I could always count on my team for help and support.
Paulina Lisek, System Architect: The greatest challenge was getting to understand our customers' businesses. Our team supplies systems which help our customers meet their needs, but you have to understand those needs to make the right choices.
Ania Zyśko, Marketing Specialist: I'm a marketing expert, but I have to admit that at the beginning I did not understand many of the terms and concepts I was presented with. It was also difficult to understand the programmers' sense of humor. And in many ways, it still is!
Magdalena Słomka, New Business Developer: I'll remember my first day at e-point until the end of my life. Before meeting the client, we discussed a few technical questions. I was shocked that none of the words my colleagues spoke rang a bell with me. They could just as well have been speaking Chinese! I thought: "Did I make the right choice?"
Today, after three years with e-point, I believe this has been my best choice. Leaving my comfort zone allowed me to grow and expand my skills.
Ela Twardowska, Junior Front-End Developer: Even after working here for some time, we still get challenges! I've just started working on a website for an e-point subsidiary, so I'm having an adventure with the new website design framework.
Tell us about your hobbies
Ania K: Definitely sports! Boxing, CrossFit, jogging, other sports – and the rocket guild!
Paulina: After work, I like to fire off some shells at the shooting range. Also, music is my passion – I love singing. In other words, I get my satisfaction from hitting the bull's eye and then some applause after.
Magdalena: In a nutshell: DANCE. I've been doing Latin dance for two years now, following the rule that "only dance makes sense". Everyone should try it. It's great exercise, plus we get so much pleasure and emotional expression! BTW – Ladies, dance shapes the body of your dreams in no time and with no effort.
Ola: Not long ago, I renovated my old furniture. But I'm always changing up my hobbies. I hate to get stuck in a rut. My after-work activities depend on my current enthusiasm, so very often I switch from one hobby to another – only to come back to the previous hobby again.
Ewa D: Hours spent at the office should be compensated with a bit of a workout! After a gym session or a bike ride, I'm instantly happier. I also devour crime stories and motivational books, and I knit while watching sitcoms – that's where I exercise my creativity.
Ania C: Literature. I love books and never get bored with them. I've been a vegetarian for six months and my literary adventures are now quite often about healthy living. I also like books on anthropology, philosophy, and theatre. I also frequently cook; cooking helps me unwind and always puts me in a good mood. And for some months now, I've been playing squash with my e-point colleagues – it's become my sport!
Ania S: I've always been into volleyball, but I'd been neglecting it for a bit. Everything turned around when I joined a volleyball class. I met great people there that have as much passion for this sport as I used to have. Now I can hardly imagine a Thursday without volleyball practice!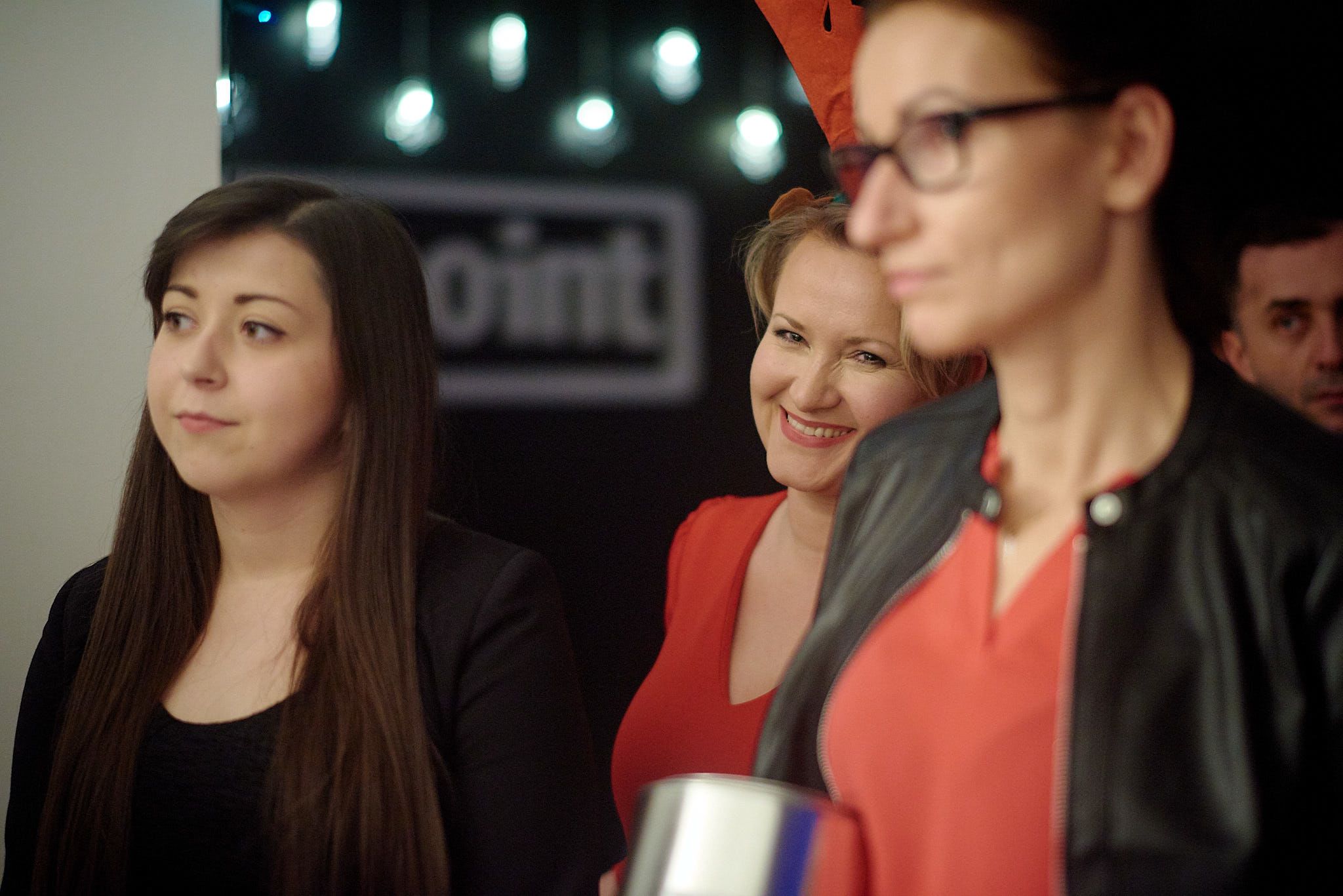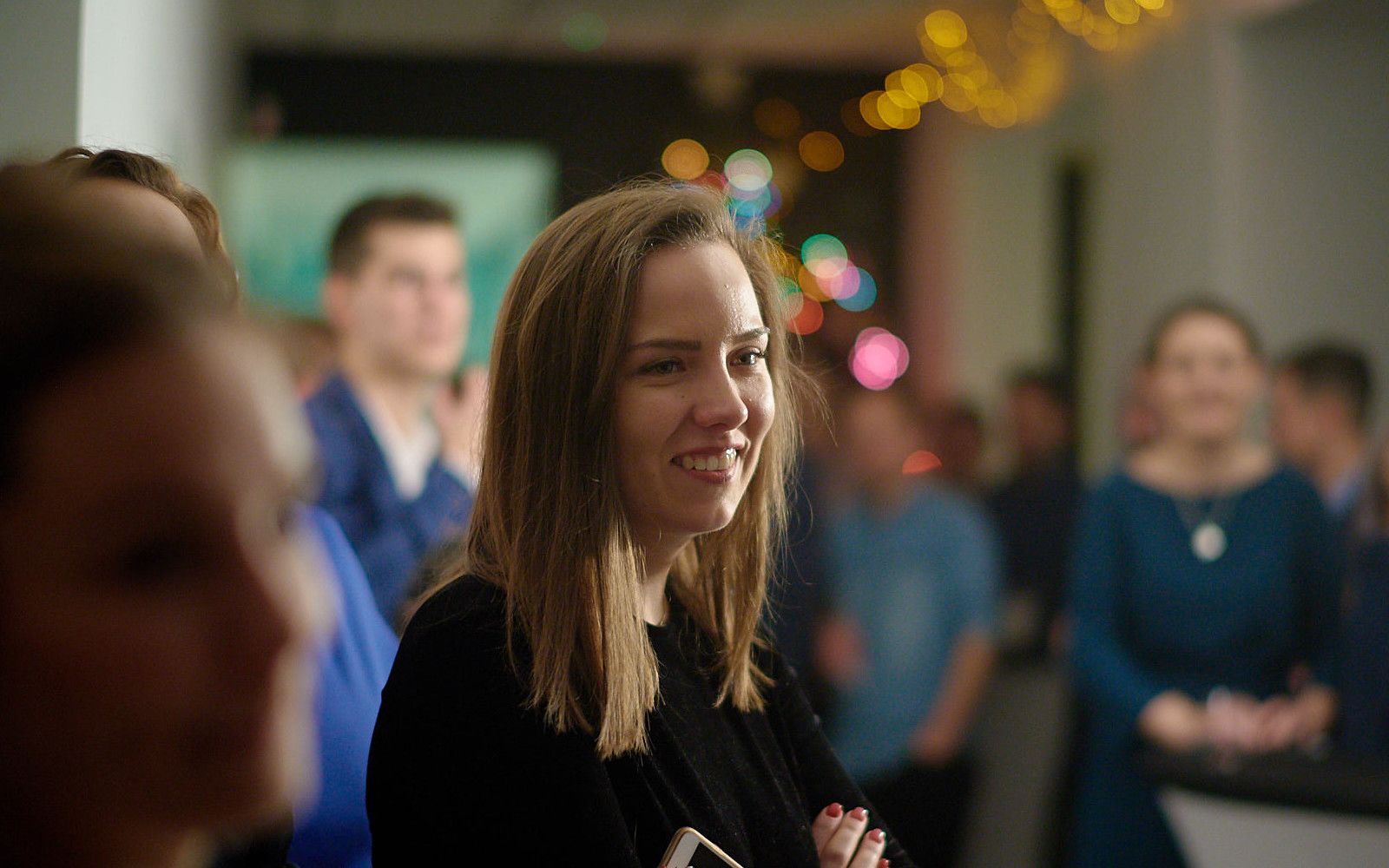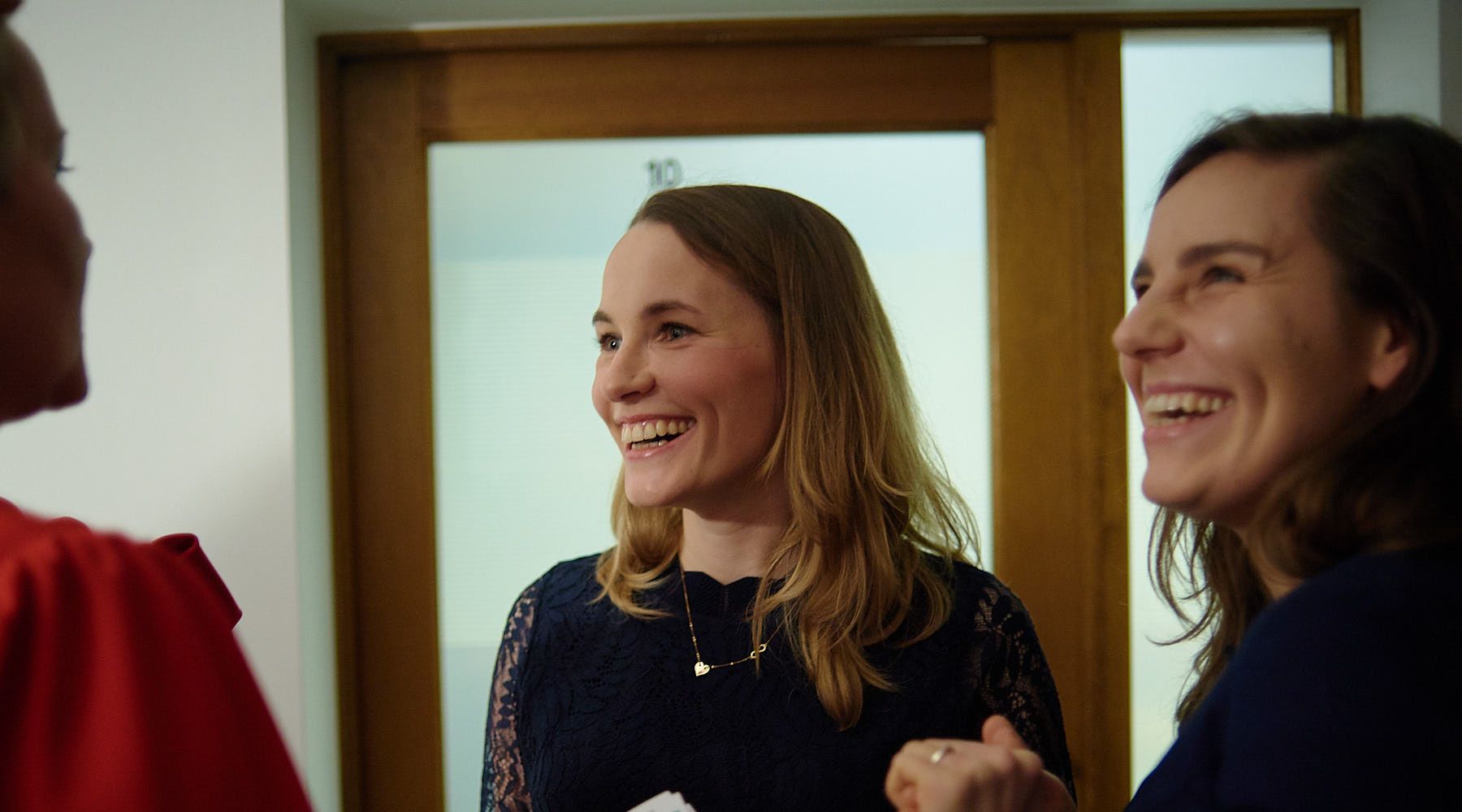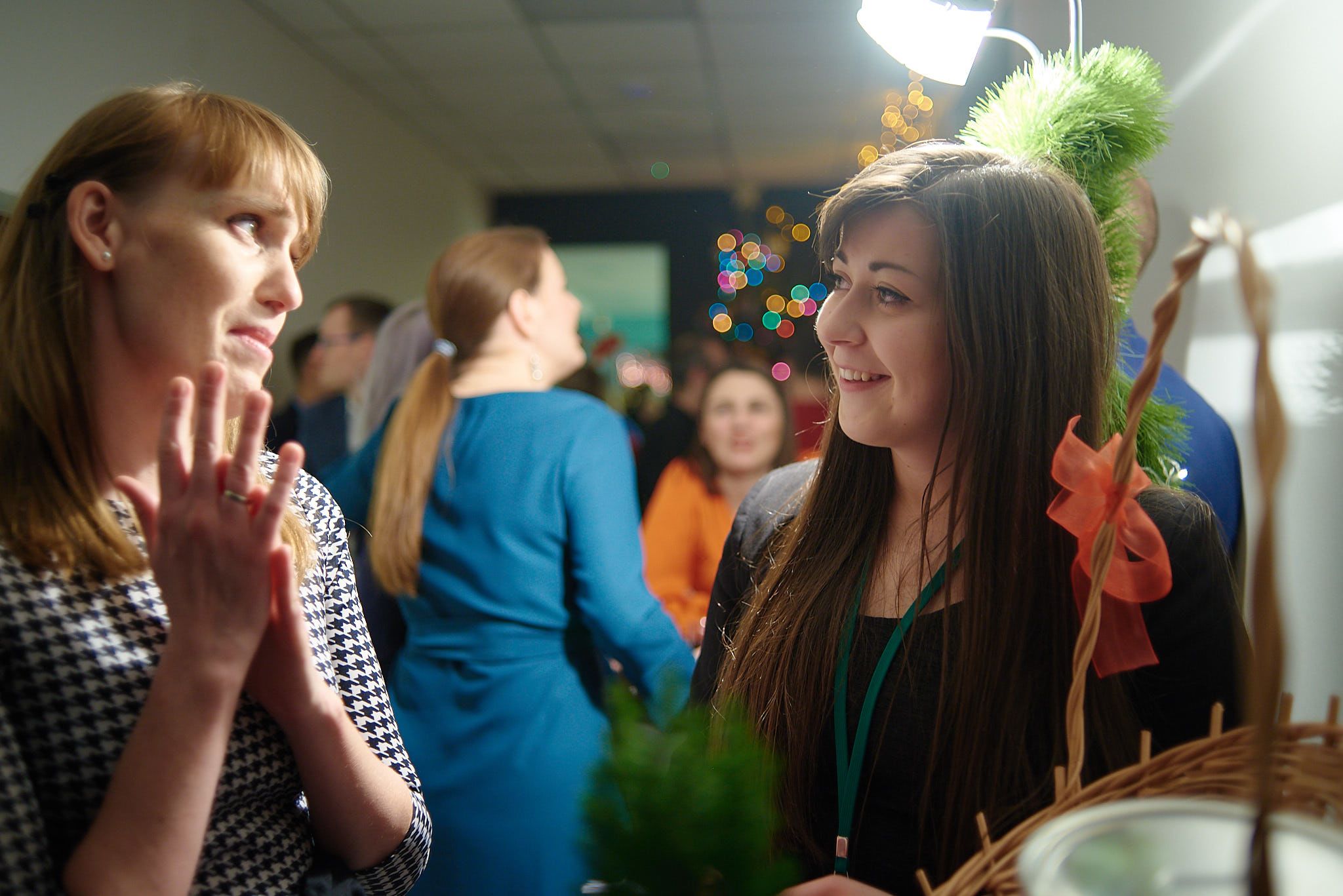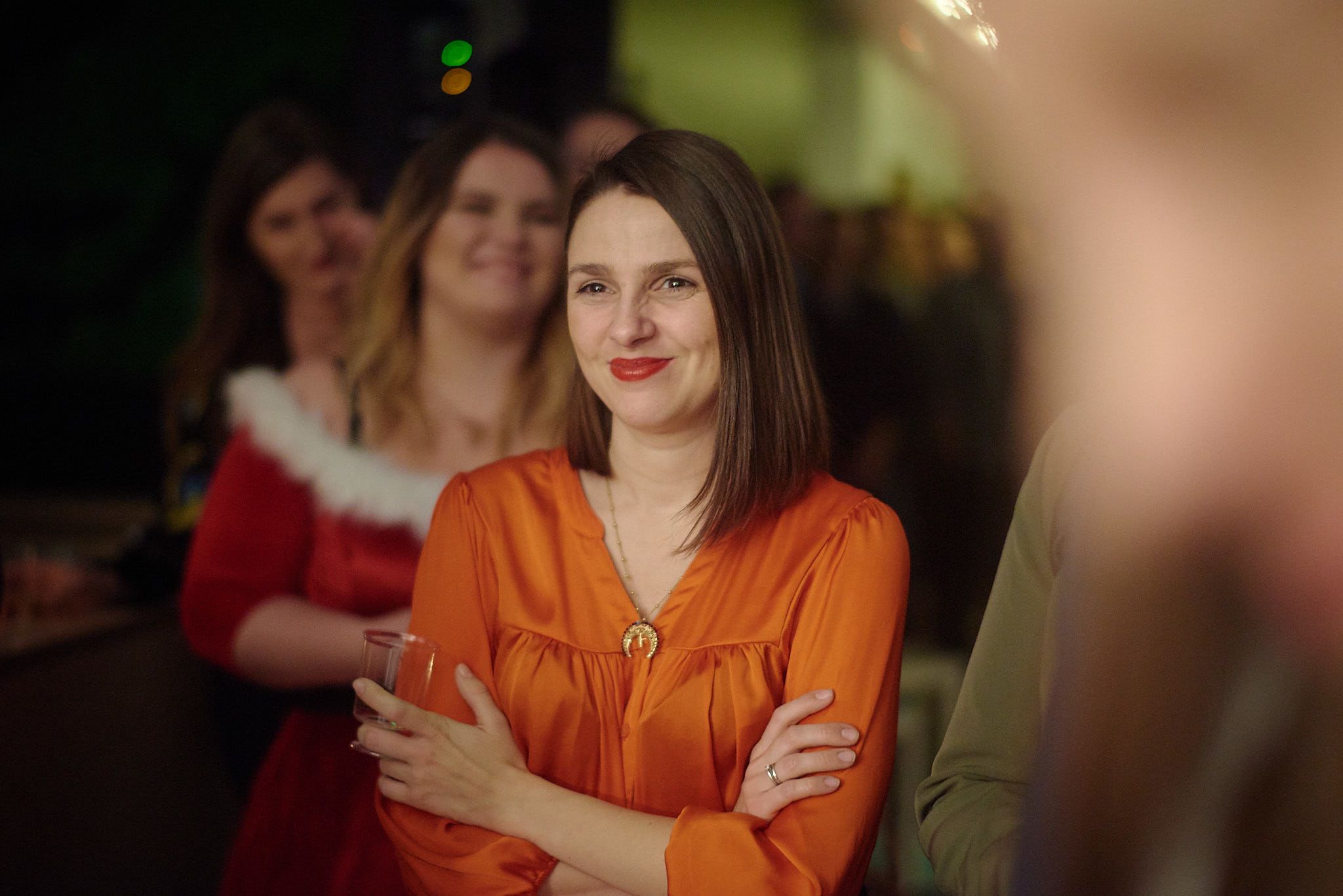 Are there any personality traits you think are especially helpful in tech jobs?
Ania C: Any [positive] personality trait is great in IT, as long as it's wisely used!
Paulina: Multitasking. Women are supposed to be better at it. Also, it helps to be able to understand both business and technology. Finally, the IT industry is very dynamic, so having a knack for self-development is of great value.
Kasia: On top of that, empathy and a friendly attitude are very, very valuable!
Finally, what's your advice to girls considering a career in IT?
Justyna: Let's do IT! It's the only industry where you can develop skills so quickly. Practically from the very start of your career, you can become an expert in a given technology. A lot depends on you: there is a lot of variety and it's actually up to you if something works or not!
Ola: Don't hesitate to go for it; you're really needed here. The more diversity in the team, the better we can complement each other. A wise employer will appreciate your contribution, regardless of gender.
Ewa Z.: I have no clue why, but I often hear from other girls that "they wouldn't make it in IT". I think they lack role models – there are no programmers among their female friends and family members, so they find it hard to imagine this role. That's such a shame.
Ania K.: If you're thinking of a career in IT, just give it a try! Each industry has its own specifics, and you'll gain experience with time.
Ela: If you're into tech already, my advice is to start with some traditional or online courses, start attending meetups like GeekGirlsCarrots. Sure, it takes courage to get started in what's thought of as a male-dominated field, but women can do it as well as men can. Just give it a try!
Weronika: Our industry is a big one; it needs people of various personality types, and everyone can find a place for themselves. What I like most about the IT industry is that every day I learn new things.
Kasia: I believe you should do what you like. My job can be compared to solving crossword puzzles. I keep saying that if I could afford it, I'd do it for free because I like it so much.