What It Means to Take Care of the Digital Experience: Lessons from Leifheit
Today, taking care of user experience and being totally user-centric is an effective business model. It is a compass that helps you make decisions.
We can learn how taking care of the digital experience (DX) works from: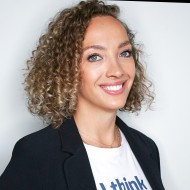 What Does Digital Experience Mean to You?
To me, digital experience is the sum of our customers' experiences interacting with Leifheit online. There are no distinctions between particular tools and brand touchpoints – just a holistic and consistent experience that delights our clients and makes them return to this or another Leifheit channel.
Why Is Digital Experience Important to Leifheit?
At Leifheit, we have always put our customers in the center of things, from our very first days. At the start of our history, over 60 years ago, our customer care was manifested by developing products which made our consumers' lives easier and saved them time. As we grew, we had more and more tools allowing us to better meet our customers' needs; the same applied when we went digital.
When we decided to launch our first official online store a few years ago, I knew it would be a milestone in building our digital experience. From the very start, the e-store was to showcase our brand online. It was our first touchpoint with end users – until that moment, we had been strictly B2B. And it would help us better understand our products' users and their expectations.
Moreover, we wanted to create a spot on the Internet where we could tell our story and offer assistance to customers who, for whatever reason, had a poor brand experience elsewhere. Our purpose was not to sell at any cost; on the contrary, we did not intend to compete against our partners and distributors. You might say we were plugging a hole in the Leifheit ecosystem. We wanted to create a place where our customers would feel cared for, where they could have their problems solved and their doubts cleared away. It was a place where we would be able to reward our loyal fans.
Very quickly, we realized that this approach paid off and that a well-run store affected the overall perception of the Leifheit brand. A kind of breakthrough came with the launch of a new version of the service, after it had been redesigned and many modern functionalities had been added. Customers immediately appreciated the new store version – it very quickly boosted sales and increased conversion and repeat customer rates. Consequently, our store reviews excelled in popular portals like Ceneo.pl.
We were lucky to have opened our first store before the pandemic broke out and the first lockdown was imposed; thanks to that, our business was not affected. It seems that the speedy development of e-commerce last year significantly raised customer expectations. And it turned out that people truly appreciate stores which could offer a really excellent customer experience, even if the product costs more.
Who Is Responsible for Customer Experience at Leifheit?
At Leifheit, we are well aware that customer experience should be the priority of all departments. Certainly, the efforts of our e-commerce and marketing departments (which handle technology and communication) are key. In reality, though, these departments are responsible only for the most visible of our actions.
The customer service department is an important link that "erases" the mistakes committed in any of the earlier stages. But no success would be possible without the joint effort of all employees – e.g. these working in logistics, warehouses, or accounting.
Over the years, we've worked towards a specific mindset: employees are aware that even a small order placed by an end user should be just as important to us as a big business deal. We still have a long way to go, but the rising number of satisfied clients indicates we are moving in the right direction.
What Was Your Biggest Digital Experience Challenge?
Paradoxically, it can be difficult to continuously remember our customers, to listen to them and respond to their needs. Sometimes you're tempted to ignore a problem reported by one customer. Then you realize that it probably wasn't a single problem; there are probably 25 other customers who kept silent. That one complaint is when you know it's time to act.
The DX process is quite complicated, as our products are available across many channels: in our official online store, in our partners' and distributors' online and physical stores, and on marketplace platforms. We strive to make our brand's customer experience consistent irrelevant of the sales channel – we work on content as well as consistent pricing, complaint handling, and return policies. Moreover, we use communication channels like social media, mailing, and our phone hotline to keep in contact with our customers.
All of that made launching our online store and harmonizing it with the other channels a serious challenge. The first vital point was an internal revolution at Leifheit, redefining our mindset towards B2C and setting priorities, goals, and responsibilities.
Also, technology issues kept us on our toes. First of all, the system had to integrate with our existing technology in such a way that the store could operate as automatically as possible. The other aspect was the ability to grow – from the very start, we believed our own brand outlets would develop. We wanted to prepare for launches on subsequent markets and the easy future development of new functionalities.
We find e-commerce to be the technological heart of DX. Yet, it can only operate smoothly with a surrounding ecosystem that includes CMS, CRM, PIM, warehouse tools, payment operators, and efficient social media management.
"Experience" Sounds a Bit Fuzzy and Ambiguous. What Are the Measurable Outcomes of Better DX?
First of all, we pay attention to the number of returning customers and their buying habits, customer loyalty, and our store's online reviews. Recently, all of these indicators have been continuously on the rise, which converts into a larger number of transactions and higher values.
Have You Fully Achieved the Opportunities Presented by Digital Experience? Or Do You Have Plans for the Future?
We feel we still have a lot of work to do! Customer expectations and market standards change rapidly, so it is virtually impossible to ever feel that the customer experience has been fully tapped into. We believe we have to know our customers even better; thus, we need to focus more on measuring DX quality. Only then will we be able to offer a customer experience at a much higher level.