Scope
Get a custom-designed infrastructure on our privately owned server, disc, and web equipment. Your infrastructure will be installed on two data centers that are Tier III+, EPI-DCOS level 4, ISO 2001 and ISO/IEC 27001 compliant. Our data centers feature:

Two power lines from independent providers.
Backup power (UPS and generators).
Primary and backup air-conditioning systems.
Fire protection.
Closely monitored access to server rooms.

Depending on your needs, infrastructure tasks are performed using virtual resources (for simpler setups), hybrid, or fully dedicated physical resources, e.g. a dedicated server platform and a shared Internet connection.
Improve speed and availability with fast, geo-redundant connections between centers that actively make use of resources from both locations.
Redundant links further enhance Internet connections; we can also configure VPN connections strengthened by Fortinet-based high accessibility clusters to selected locations.
Hosting of production and testing environments on our dedicated or shared servers is also available.
Technologies and tools
| | | | |
| --- | --- | --- | --- |
| | | | |
Our system complies with the highest security norms, so you can trust us with your application maintenance.
We maintain and manage clients' resources on our own systems – not in the public cloud.
e-point's team of administrators has sole access to the infrastructure and are the only ones authorized to manage it.
No third parties are admitted: Suppliers' access is limited to systemic resources and services, e.g. SFTP/ SSH in limited coating from predefined addresses, or after a secure VPN connection has been established.
Our limitations on third-party access and software mean your application is less exposed to processor errors and Meltdown- or Spectre-type attacks.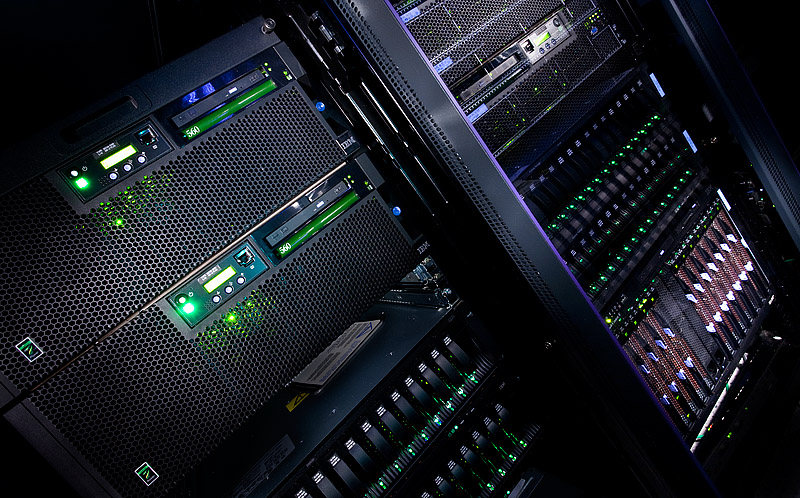 For over 15 years, we have cooperated with leading Central European data center operator ATM S.A. (Atman) to provide server space and Internet links. We also have direct links with other Internet operators and the largest cloud suppliers.

Why e-point?
We have extensive experience in maintaining e-commerce systems, banking portals, and numerous other applications. Our experienced specialists follow procedures that ensure the highest accessibility and security for the systems and data entrusted to us.
Associated services
System Administration
Incapsula – Anti-DDoS, WAF, and CDN protection.
Application maintenance – Technical support and error elimination for business applications.
Customer support – Providing logs, elementary analytics, and ongoing changes to business applications.