Scope:
Designing and creating a technical environment to match your application requirements.
Managing your application's public cloud infrastructure, either using your resources (on-premises) or e-point's hosting (off-premises):

Network
Visualization
Operating systems
Container orchestration platforms (e.g. OpenShift)

Supporting developer teams in the installation and configuration of applications, application servers, databases, and middleware.
24x7 monitoring of infrastructure and key middleware elements' performance.
24x7 monitoring of your application's accessibility over the internet, using multiple points and methods.
We tailor our approach to meet each customer's needs for various areas of infrastructure: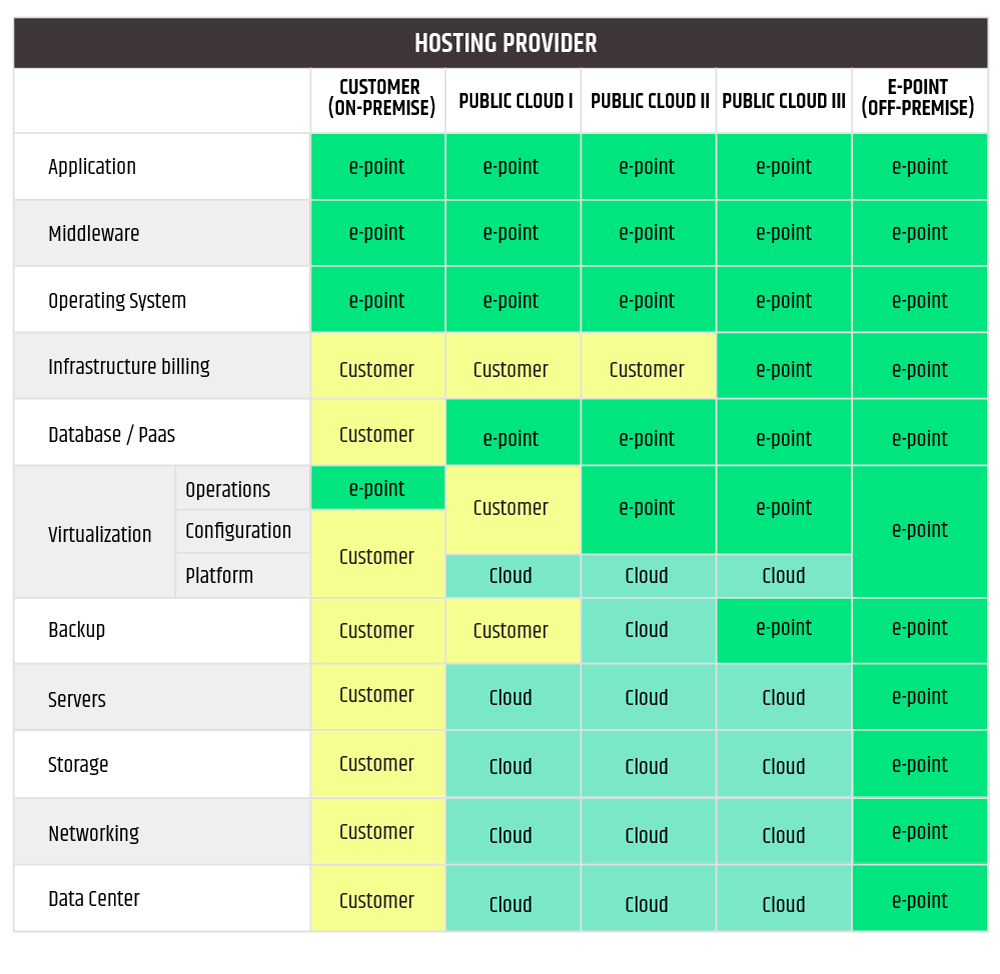 Technologies and tools
Linux (Debian, Ubuntu, RHEL, CentOS),
Apache, Nginx, PostgreSQL, MySQL/MariaDB,
Docker,
OpenShift / Kubernetes.
Why choose e-point?
We have over 20 years of experience in managing large infrastructures for Poland's biggest e-commerce systems, banks, and other applications. Our experienced specialists use procedures that ensure the accessibility and security of your systems and data.
Related services
Hosting
Cloud maintenance
Incapsula – Anti-DDoS protection, WAF, CDN,
Application maintenance – Technical support and error elimination for business applications.
Customer support – Basic analytics, logging, and ongoing business application adjustments.