e-point Wins IPMA Polish Project Excellence Award for Inter Cars' B2B e-Commerce Platform
On 8 November 2018 e-point SA was awarded the International Project Management Association's Excellence Award in the category of " Polish IT Projects" for its design and implementation of a B2B SAP Commerce platform for Inter Cars, one of Europe's largest car parts suppliers.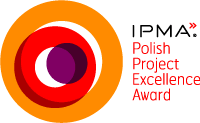 We were particularly delighted to receive the award with Inter Cars given the extremely close working relationship our companies had developed in the preceding months.
The IPMA Polish Project Excellence Award recognizes best practice in project management and has been awarded to Polish companies since 2007 by International Project Management Association Polska. Previous winners include KGHM Polska Miedź SA, Mittal Steel Poland, Bank Zachodni WBK, Tauron Polska Energia and Allegro Group.
e-point's project was honoured for its innovative project management approach that included appointing a team to simultaneously manage multiple "agile" development groups, the use of Peer2Peer Review mechanisms and the company's initiatives to work efficiently with Inter Cars.
This is the second time e-point has received the IPMA Project Excellence Award: the company also won the honour in 2007 for designing and implementing Amway Online, the e-commerce platform that serves global home, nutrition and beauty products leader Amway in 31 European countries.
"During the 17 months spent on the Inter Cars project we truly accomplished some noteworthy things. First, we built a well-tuned team of forty people from scratch that used Agile principles to simultaneously develop multiple new functions as well as test various UX efficiencies. We also established a unique trust and working relationship with our client which proved crucial in pulling off a particularly demanding project- the largest SAP Commerce Cloud platform in Europe- in an exceedingly short period of time".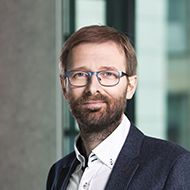 This year's other finalists included: Schenker Technology Center, Jastrzębska Spółka Węglowa, PKP Polskie Linie Kolejowe SA, Wrocław City Hall and Eltel Networks Energetyka. Congratulations!
IPMA Polish Project Excellence Award 2018