How to create real innovation - project management at ALEO.com
At e-point, we approach each project with the same level of commitment, but the ALEO.com platform is a unique initiative in many respects.
It is where several methodologies and our team's original concepts converged to create a truly tailored solution.
A unique initiative requires a unique approach
ALEO.com is unique in that the client – spółka ING Usługi dla Biznesu – was directly involved in the project, actually having set up camp at e-point's office. This is not the usual practice in the market.
"When told about it, some project managers tapped their foreheads."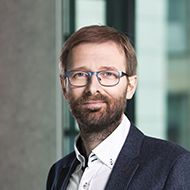 Such close cooperation resulted from ING's great commitment and confidence in the e-point team. The ALEO.com trading/auction platform was a unique initiative not only for the Group (ING and e-point), but for the market at large as well. At the same time, an analysis of the requirements clearly showed that the project would be very extensive and multi-faceted, and its implementation would require ongoing communication and collaboration of ideas between partners - the client and the contractor.
A dedicated team was established at ING to deal solely with ALEO.com, and an office for the Group's representatives was set up at e-point's premises.
Due to the uniqueness of the project, not one but a combination of several methodologies was selected for development. The combination of methodologies is key to IT projects, as it allows an optimum result to be obtained in terms of the client's expectations of the time - scope - cost triangle.
Since the project was a priority for ING and that quality would determine the success of the final product, we opted for a combination of three methodologies: Waterfall, Iterative Waterfall and Scrum. The last methodology represents the agile approach, where methodologies leverage variability and instability - features most disliked by project managers - as prime sources of strength and effectiveness. What is more, for the method to be effective and fully flourish, the client's highly active participation is necessary.