e-point won the Polish Project Excellence Award for the project of Inter Cars' B2B e-commerce platform
Pressroom /
09 Nov 2018 /
1 min read
On 8 November 2018 e-point SA won the Polish Project Excellence Award in the category of "IT Projects" for the design of a B2B e-commerce platform for Inter Cars. We were delighted to receive the award together with our client.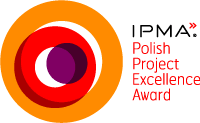 Polish Project Excellence Award recognizes and appreciates good practices in project management. It has been presented since 2007 by International Project Management Association Polska. Previous winners over the past 11 years include KGHM Polska Miedź SA, Mittal Steel Poland, Bank Zachodni WBK, Tauron Polska Energia or Allegro Group.
e-point's project was honoured for innovative project management solutions, such as appointing a team to manage the activity of other small and agile teams, Peer2Peer Review mechanisms or real partnership with the client.
e-point has received the Polish Project Excellence Award for the second time: we were the winners of the first edition of the contest in 2007. We were awarded for the international e-commerce system for Amway.
"In the 17 months of the project time, many unique things have happened. We have implemented the biggest SAP Commerce Cloud project in Europe. We built from scratch a well-tuned team of forty people and managed to create trust which proved crucial in our partnership with the client. We ran this project applying the Agile method, simultaneously developing new functions and testing UX efficiency."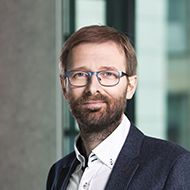 This year's other finalists were: Schenker Technology Center, Jastrzębska Spółka Węglowa, PKP Polskie Linie Kolejowe SA, Wrocław City Hall and Eltel Networks Energetyka. Congratulations!
Polish Project Excellence Award 2018