How a Self-Service Portal Accelerated Customer Support at Stoen Operator?
In the services industry, especially in a sector as complex as electricity distribution, customer service processes are time-consuming and demanding for employees and clients. Consequently, the transition to online communication and sales is more complicated than in e-commerce – but just as crucial.
Stoen Operator is one of our long-term partners in the digitalization of services. To meet the demands of digital customers, Stoen Operator decided to transfer online as many client-facing processes as possible. The ultimate goal was to transform their – mostly offline – system into an online customer service office.

+1 milion
customers in Warsaw and the surrounding areas

+1,200
connection cases per month

+30
types of service and connection applications
To fulfil Stoen Operator's requirements and their clients' needs, we jointly decided to create a self-service portal – with a completely new, wizard form model. We aimed to build a simple and intuitive client-facing system where they can manage their grid connections and the existing agreement.
Streamlining Application Forms
Our optimization of the portal made handling application forms much more straightforward, more practical, and faster – without needing physical documents and in-person visits, available 24/7, both on PCs and mobile devices.
The section with application forms contains the list of documents divided into similar categories. The client can find the form they need, even if they don't know its exact name or from a list of available options.
After this first choice, the following pages use a form wizard, filling in the application in a user-friendly way without traditional, complex documents that might overwhelm some clients. This step also ensures that all the data required for the application form is correct.
Using an interactive calendar, the operator's clients can select a convenient date of contact, visit, or installation without having to schedule it separately with the contractors. After completing an application form, the customer receives a confirmation with a summary of all the information included. The document is automatically submitted to the system, where the case is assigned a number and processed further.
Facilitating Account and Bills Management
Our team assisted in optimizing the existing Stoen Operator's customer service system. A mobile-first design allowed for easy access and smooth operation to all users, regardless of the device used. The user account allows logged-in customers to see the list of their requests, check their status, and exchange messages with the Customer Service Office.
Our digitalization efforts also included integration with Blue Media – a digital payment operator. Before, Stoen Operator was sending bills and invoices by email or through the post. Adding a payment operator to the system allows their clients to pay their invoices directly from the self-service system, reducing the paper trail and simplifying the payment processes for all parties involved.
"Simplifying processes is one of the key benefits of launching a new connection portal and streamlining the existing customer service system. Processes have become much faster and their results more measurable, so we are likely to see increased levels of customer satisfaction and more customer recommendations".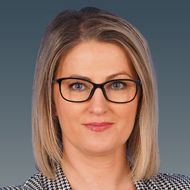 Business Results of Introducing Self-Service Processes
Introducing the online customer service portal caused 90% of Stoen Operator's application forms to be sent via the online channel – both by individual and corporate clients. The implementation reduced the time from issuing a request to closing it to just a few days.
The portal received additional functionalities regarding the client's account, transferring many tasks and processes to self-service, reducing the time to deal with issues, the workload on customer service employees, and – eventually – the costs of managing the client's requests while maintaining a high quality of services.
Stoen Operator's digitalization efforts were not restricted to client-facing systems. The company also introduced separate applications for comprehensive management of the electrical grid design process and streamlining communication between the company and subcontractors working onsite.
How to Introduce Self-Service Processes in Your Company
The dynamic nature of changing customer expectations requires organisations to react swiftly and constantly improve their services. Using digital tools and self-service processes, your company can answer its customers' needs and improve the quality of their interactions with your brand. Learn how our experience in implementing self-service solutions can assist your business and help you benefit from this new approach.