Using a PWA to Improve Leifheit Mobile Experience
Leifheit
e-point's e2m Storefront helped the German household goods leader delight mobile customers
Leifheit, a worldwide leader in the household goods market, improved its mobile e-commerce experience by deploying e-point's e2m storefront (formerly PWA Commerce Accelerator). As a result, the implementation time for web apps is much faster.
At Leifheit, tradition and innovation go hand in hand. Ingeborg and Gunter Leifheit had a clear vision when they founded the company in 1959: "Thanks to Leifheit, you will have more free time." Their household items were designed to facilitate work, saving time and allowing people to enjoy more of life's pleasant, valuable moments.
The Leifheit brand has been on the market for 60 years. Its products are sold in over 80 countries. Leifheit has been operating in Poland for six years, and the Polish market has become a key area for testing out technological innovations.
In early 2017, the first Leifheit online store was launched in Poland. It was meant to test the company's new B2C sales model, (Previously, the company had focused on B2B sales). The store operated in the beta version for a few months, then achieved full functionality in 2018, after e-point took over the development of the site.
Today, Leifheit's online store is gaining a new face: it's been optimized for mobile use, including a redesign for better mobile user experience and a switch to the Progressive Web Application (PWA) standard.

What is the PWA standard?
The Progressive Web App standard for creating websites is a set of technological solutions that make a website behave like a native application. With a PWA:
Some functions work offline.
Icons can be added to the device's home screen.
Push notifications are supported.
Native navigation methods are enabled.
Why did Leifheit choose a PWA?
For Leifheit, it was important to provide users with a high-level mobile experience that didn't require the company to design and maintain a separate mobile application.
"Leifheit customers are modern and need modern solutions – as many as 59% of users* browse Leifheit's website on a mobile device. That is why we have implemented the PWA standard, which provides an extremely smooth and convenient experience throughout the mobile purchase process".
*on average, in 2019
A traditional mobile application generates high costs – especially because it requires separate teams to create and maintain Android and iOS versions – but often does not bring the expected results.
Today, PWA is a major recognised standard, implemented by e-commerce leaders like AliExpress and OLX.
Customers typically use only about three applications daily and are reluctant to download new ones. They like using mobile devices but expect to get a comprehensive mobile experience without having to download anything. Instead of downloading an application, they prefer to browse an online catalogue and make purchases on the mobile website, using their smartphone's browser. Of course, they expect the mobile purchase process to be extremely convenient as well!
A PWA guarantees smooth operation and the instant loading of individual subpages, which streamlines the purchasing process and increases conversion rates. It also enables offline viewing of the user's shopping cart – the user can continue using the website even when they lose internet access.
e2m storefront by e-point
When implementing innovative solutions, time is of the essence: optimizing the project duration helps you stay ahead of the competition. To this end, Leifheit decided to implement the e2m storefront —e-point's proprietary solution that allows businesses to quickly adapt e-commerce to the PWA standard.
The e2m storefront can be configured in a very short time: the default configuration includes the most popular options and pre-integrated implementation scenarios, such as SAP Commerce, which is the basis of Leifheit's store.
It also uses the latest proven technologies in the user interface layer (React.js, Redux, Express, and Babel).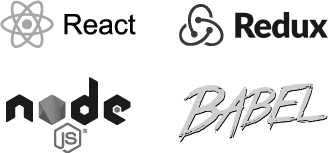 "We started partnering with e-point in 2018, during the development of the first version of our online store. Their takeover of that system and the optimization of the store turned out to be very positive for our business. We saw the results very quickly, and we decided to continue the partnership because of the good results of our first joint initiative" - says Katarzyna Bronowska, E-commerce and Marketing Manager from Leifheit Polska.
Despite the complexity of the entire system, the implementation itself went smoothly and caused no major complications. We hope that the implemented solution will appeal to our customers and will result in further sales increases in our B2C channel - adds Katarzyna Bronowska.
Containerization
Thanks to the use of Docker containerization technology and continuous integration, the preparation of the e2m storefront test and production environments was efficient and fast, and the implementation of subsequent versions of the system on the production environment could be automated.
The same image is used to launch containers in test and production environments, which minimizes the risk of errors - says Adam Stojanowski.
Apart from that, the project also comprised SAP Commerce platform upgrade to the latest available version.
Redesign
Optimizing mobile experience and increasing conversions entails implementing technological solutions, redesigning the e-store and mobile users' shopping paths, and improving numerous processes, such as Facebook logins and payment methods.